Barry Ferguson's First Managerial Win
Barry Ferguson took over the role of player-manager for Blackpool eight matches ago.  He was hired to salvage the Tangerines' season, but it's been a challenging foray into coaching for the former Rangers captain.
The club had been on a ten match winless streak before he took over & that continued for eight more until Tuesday night.  The hapless streak that stretched over four months finally came to an end with a  1-0 victory over Millwall.
During the streak, Ferguson has been hard on his players, calling out the team in the media.  He has used the press as a pulpit to question whether the players were good enough & if they were up to handling the pressure of playing at an English Championship level.  The tough love finally paid off & Ferguson had reason to exhale.
Via The Blackpool Gazette, Ferguson described the build up to victory, "All I asked on Monday morning was to go out and be positive, I didn't want any negativity about the place because of the position we've been in for a number of months."
"The team talk lasted probably about 20 seconds at most. It was just quick and I got everything I asked of them."
"People might have been wondering what was going on with my selections but the boys gave me everything.  I want to play nice attractive football but it's got to a stage where we just needed to grind out a win."
Blackpool is still hovering nine points ahead of the relegation zone, but the losing streak squelched any hopes of gaining a spot in the promotion playoffs.  They are 17 points behind Reading for the final playoff spot.
DaMarcus Beasley joins team in public protest over unpaid wages
Former Rangers midfielder has seen his career saved by the three seasons he has spent in Mexico.  Sworn off by many American soccer fans, Beasley has reemerged on the international scene & is among the favorites to join the United States in this summer's World Cup.  It will be the 31-year old's fourth go around on the world's greatest stage.
His club Puebla have had a disappointing season, currently sitting 15th in the league table, & now the players have exposed that they have been playing for free.
Tom Marshall of the official MLS website reports that, players are owed months worth of paychecks & that the team have brought the issue to the attention of the Mexican media as a means of recouping the missing wages.  The club's captain told the gathered media at a press conference that the players were not paid during the months of November, January & February.
This latest fiasco will likely put Beasley on the move in the near future.  He nearly switched clubs in December but the transfer was nixed when the Puebla fans pressured the team's president to retain the American's services.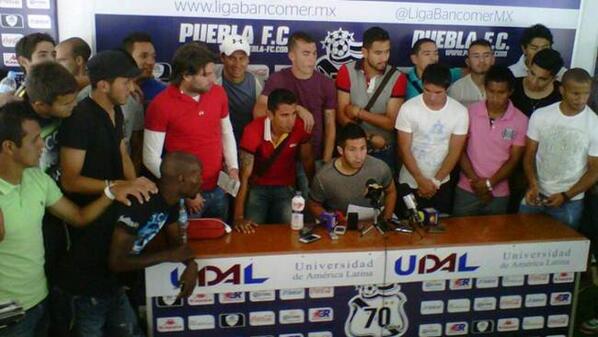 Alan Hutton finally makes debut for Bolton Wanderers
Alan Hutton was given a reprieve from his hellish (yet well-paid) tenure at Aston Villa this month with a short-term loan to Bolton Wanderers.  The loan was only for the month of March & was intended to provide some depth to a Bolton side dealing with injuries in its back-line.  It looked as if Hutton would finally return to first-team action at the club level.
However, when Bolton manager Dougie Freedman filled out his lineup sheet for their March 8th match with Leeds United – Hutton was left out of the first eleven.  It was perplexing that Hutton would be brought in for such a short stint & not be given first team action.  Why bother with the loan in the first place?
Chris Manning who covers the team for The Lion of Vienna Suite told Rangers Report that the choice to bring in Hutton for defensive support & then have no real urgency in playing him has been seen as an odd decision.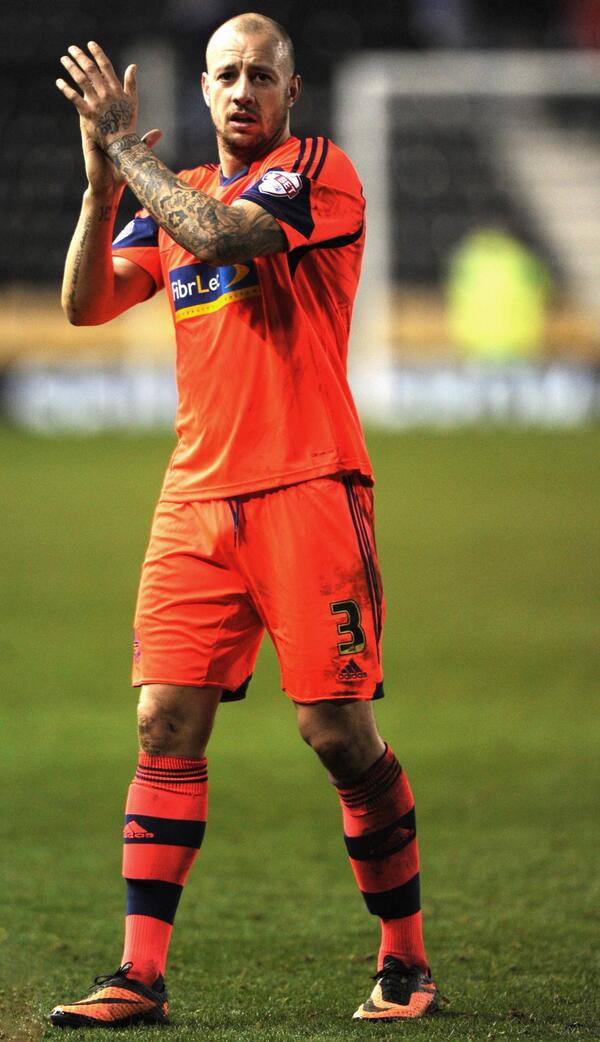 Well, on Tuesday night Hutton finally made his debut in Bolton's 0-0 draw with Derby County.  Manning said that Hutton looked understandably rusty but at least he finally got a taste of first team football for Bolton.  The club has four more matches left before Hutton is scheduled to return to his  permanent vacation of training for Aston Villa & it will be interesting to see what Hutton can prove to potential suitors in the summer.
Freedman told The Bolton News, "Alan is itching to play and it's a difficult situation for him after coming here.  But he's a fantastic professional and a great trainer and he understands it."  Not a surprise for Hutton to be credited with his training abilities given that his exclusive role with Villa.
Don't be surprised to see Hutton linked to a move to Blackpool as Barry Ferguson openly courted his former teammate during the January transfer window.