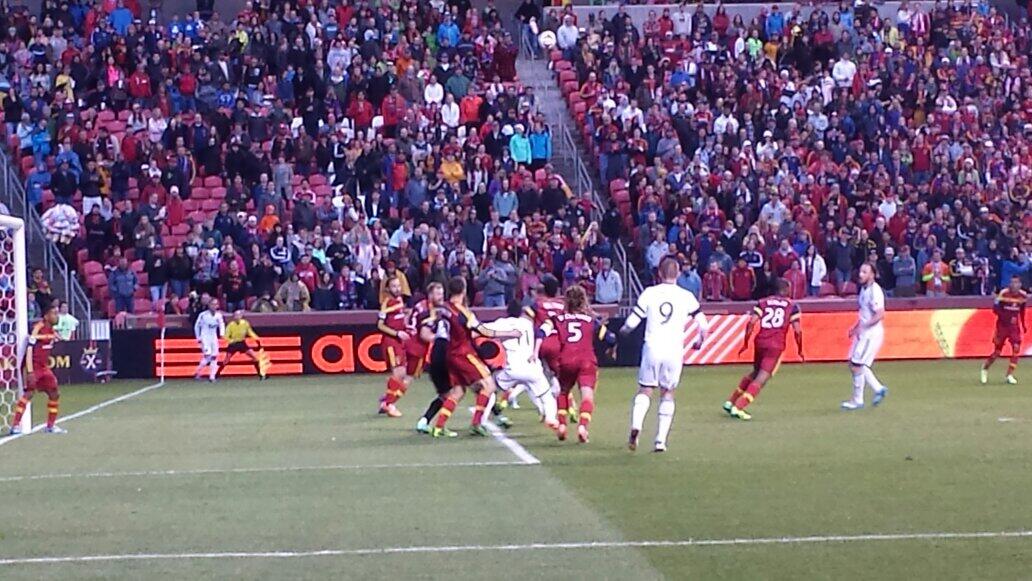 Vancouver Whitecaps captain Kenny Miller sported a black armband as a tribute to Sandy Jardine in the match vs. Real Salt Lake.  Miller played 67 minutes before being subbed out for Nicolas Mezquida who sparked a furious comeback in the waning minutes of the match.  Down 2-0, Vancouver scored two goals in  the final ten minutes of the match, with the equalizer coming four minutes into extra time.
After a fast start to the season, Kenny Miller has struggled of late as the cloud of a contract extension continues to be omnipresent while discussing each & every performance put in by Miller.
Russell Berrisford who covers the Whitecaps for The Vancouver Sun, recently addressed the situation.
Berrisford wrote, "Miller hasn't been very good in the last few games, rarely looking like scoring a goal and seemingly struggling to fit into the variety of systems and personnel that coach Carl Robinson has experimented with."
"In fact, Miller's level of performance has fairly accurately mirrored that of the Whitecaps themselves; a strong start followed by slightly more faltering progress, which leads us to the question – Do the Whitecaps play well when Kenny Miller plays well or does Kenny Miller play well when the Whitecaps play well?  Spoiler alert! It's the latter."
"So the big question for Carl Robinson and the club to consider when thinking about a contract extension is not how well Miller is playing but how well the rest of the team are playing, because if Robinson can settle on a successful formation with consistent personnel in the next few weeks then the likelihood is that Kenny Miller will start to score goals again."
"But if the Whitecaps are still searching for their shape in early June then Miller may be worthy of being cut from the squad to better make use of the money spent on him and to free up another DP spot."
Heading into the season, Miller made it clear that he hopes to resign with Vancouver.  However, given his salary – he earns about  £560,500 annually- Vancouver is waiting until the summer to make any final decisions about committing to Miller for the rest of the season.