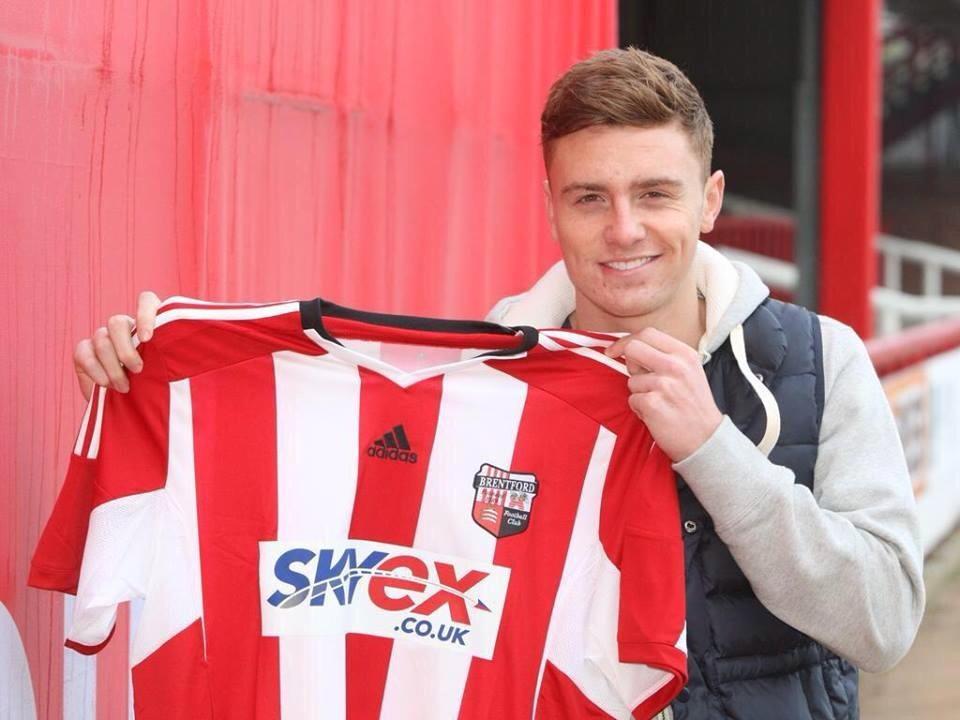 The disappointment is achingly tangible for Rangers supporters – the player that provided not only hope for a bright future but also a belief that they actually be entertained on a matchday has officially left to join Brentford.
This if football & these things happen.  However, there is a sense that if the board did a somewhat competent job of finances that they could have held onto Lewis Macleod a couple of years longer & truly maximized his price margin.  Also, if the previous manager wasn't compelled to bring on nine new players & their salaries to win League One, a league of part-timers,  last year – that some of this could have been prevented/delayed.
But, it is time for the club to move forward.  Yes, the football has been quite putrid over the last two years whenever Macleod could not play because of injuries – but I'm sure there is a plan in place to address this loss….yes, I am kidding – we all know there is no plan.
This is about Lewis Macleod.  His final numbers:  76 appearances in all competitions over the past two & a half seasons. He scored 16 goals – many of which were quite memorable.
Now he has an opportunity to play for a very competitive English Championship side that currently sit sixth on the table & will likely be in the mix to compete for promotion all season long.
However, here is no guarantee that Macleod will walk into this lineup & play right away.
Nick Bruzon, who covers Brentford for his blog – Brentford FC – A fan's eye view of Brentford FC– spoke to Rangers Report  about Macleod's immediate prospects at the club.
"This is a really interesting one because midfield is the one area where we are currently a bit 'top heavy'.  There are probably eight players who could make a regular claim for the five places Mark Warburton uses."
"Ask most observers and they'd say the obvious areas to strengthen in the short term are left back, goalkeeper and centre forward."
"Whilst the players in those roles are doing a superb job, the lack of recognised cover could pose some awkward questions if injury/suspension robbed us of one of these players."
But there still seems to be a genuine hope that Macleod will earn an opportunity to claim some quality minutes right away.
Bruzon added, "That said, two of the current starting eleven are currently on loan from other clubs (Jon Toral from Arsenal & Alex Pritchard from Spurs).  Meanwhile 'untouchable' midfield stalwart Jonathan Douglas has been subbed in the last two games with a calf injury."
"It was reported just the day before that we have tried, and failed, to sign Pritchard, an England U21, on a permanent basis.  Indeed, there are now other clubs sniffing around for his services."
This is where the short term opportunity lies for Macleod.  Spurs have the option to recall Pritchard in January, while Toral is committed until the end of the season.
"In the immediate short term, aside from the niggles that Douglas  has (and to put that into context, he is never just dropped or subbed for tactical reasons) then the team is settled," Bruzon elaborated.   "However, with that and the potential threat of recall hanging over two of the squad then it is clearly a move as much with the immediate short term in mind although, equally, one where we are most definitely looking to the future."
"The competition in that area has made most players up their game like you wouldn't believe."
"Earlier this year, with the Bees still in League One, Toumani Diagouraga was loaned out to Portsmouth in League Two & it looked like he had played his last game at Griffin Park.  He returned, has fought his way into the team this season & has been one of best players in the last two months. He really has been that good."
"Add Macleod to that mix & I think we could have one of the strongest midfields in the division."
Obviously for any young player, especially in a situation in which there is plenty of competition for playing time, the ability of the manager to handle that player's progression is critical.  Fortunately for Macleod he is going to a club where the management team has a reputation for developing young talent.
"The club, under the guidance of both Mark Warburton & former Liverpool youth academy director Frank McParland – who is the director of football) have fantastic reputations for seeking out, & nurturing, young talent."
"Jake Bidwell at left back came from Everton youth progam, as did Adam Forshaw who ended up being last season's divisional player of the year & has since been sold to Wigan."
"Center back Harlee Dean, who signed from Southampton, & James Tarkowski, signed  from Oldham, have largely impressed whilst Andre Gray up top was playing conference football for Luton Town last season. Now he is just scoring goals for fun."
"So if Lewis Macleod has half the talent his reputation suggests then this can only be a very good thing for Brentford."
How Rangers move forward as a club will either help intensify or alleviate the frustration now felt by supporters.  The club needs real leadership to bring in a management team that will cultivate young talent in order to bring the sense of hope back to the club.
For Macleod, it seems like he has made a sensible move & hopefully a move that will bring bigger & better prospects for his future.  He's a professional that earned the respect of a disgruntled fan base…now it's time for players left behind to do the same.
You can follow Nick Bruzon on Twitter @NickBruzon & read his own write-up on the Lewis Macleod transfer here on his site.