written by Graeme McLelland
I've been a season ticket holder for over ten years watching Rangers whenever I can, home and away, and that's all I had been until now – but recent events in our club's history have changed the way in which I now see and support my team.
The way the owners/shareholders/board have been running the club in recent years has dragged me to the point where I felt I had to do something proactive.  I could no longer just 'watch my team'.
I had heard a bit about fan ownership schemes so I began to look into them and after a bit of my own research I decided to join Rangers First because it seemed open to everyone – whether you are a member of a RSC or not, if you stayed in Scotland or anywhere around the world (Rangers First has contributors from 129 countries currently) you could join and do your part.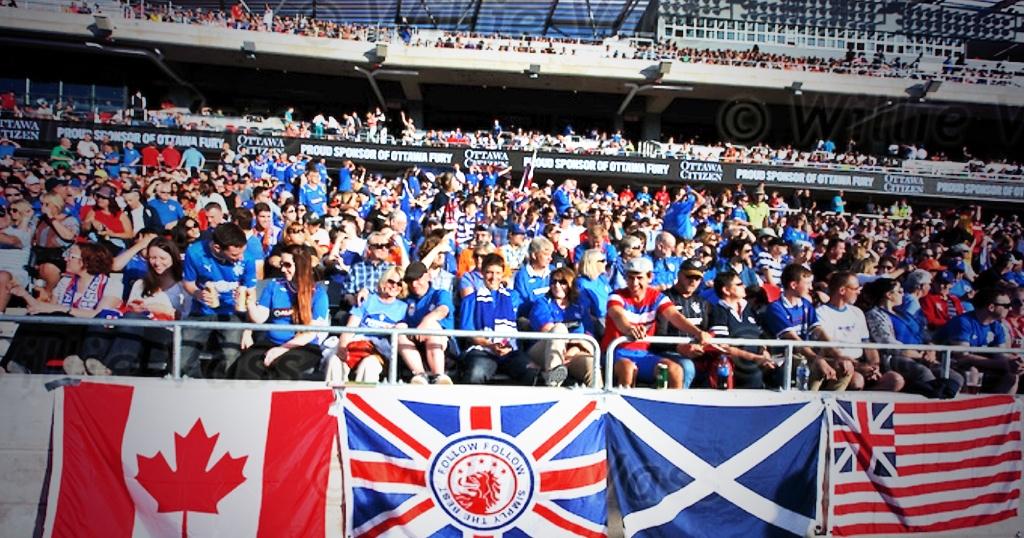 Rangers First is a community investment company (CIC) whose sole purpose at the moment is to collectively purchase shares in the company that owns Rangers for its members. Every penny that is paid in to the Rangers First scheme via membership goes towards purchasing shares. There is no outgoings on staff or anything and it is run by volunteers working for free and doing it for the good of the scheme and for their love for Rangers. All of the voting rights for these shares are controlled by the membership on a one member- one vote basis. Every member has the same voice, whatever financial contribution they make.
Rangers First has been operating since May 2014 and made its first share purchase in June 2014. At the time of writing it has now over 3,100 contributors and has purchased or had donations to accumulate close to 700,000 shares in this short time.
The company has some main targets for shareholding in the club the first one is 1% (which is about 810,000 shares so that is close to being achieved) then after that – 5% which will give us legal rights for a say in the club. The next main target after that is 25%,which would give us the power to block any major changes at the club we didn't agree with.  After that the aim is for a controlling stake in the club 51%.
How quickly those targets are achieved is really down to us.  For example – as shown below – adding 4,000 new #membears to the current membership would see Rangers First achieve a 5% holding in just over 12 months. Or alternatively it would allow the fans to play a significant part in the likely forthcoming share issue and unlike at previous share issues, we could get a real influence on how our club is run.
If it is good enough for Three Bear investor George Taylor then it is good enough for me. Our money through our choice to benefit our club.
From as little as £5 per month you can join Rangers First and help bring the club back where it belongs….in the hands of the fans who want the best for the club. With a new share issue imminent(yes yet another one to plug funding gaps) there is no better time to sign up and join the scheme allowing us to buy shares getting our voice heard quicker.
Once the next set of owners are leaving who will be in charge? Lets make sure it's the fans that are ready to take over and run OUR club for the best.
Come on it's time to step up and pay and become a memBEAR are you READY.
Check out all the information at www.rangersfirst.org
Graeme McLelland is a Rangers season ticket holder, a Club 1872 member through Rangers First and monthly contributor.  You can follow him on Twitter @83boabobski