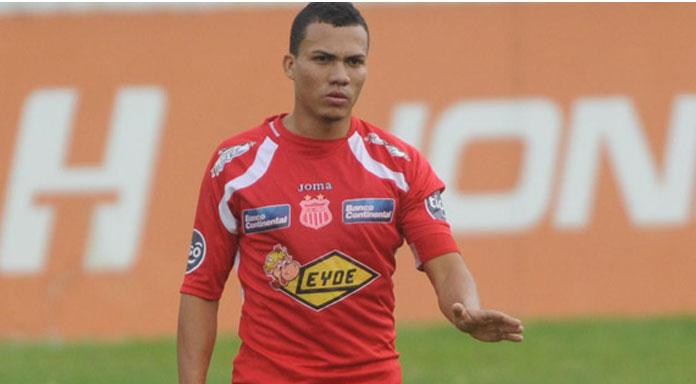 Arnold Peralta is going home.  A few days after agreeing to terminate his contract with Rangers, the Honduran international has signed with the club that gave his professional start – CDS Vida.  The 25-year old is set to make his debut (for a second time) this Saturday as Vida prepares for a derby match of their own with Olimpia.
Nelson Mejia, the CFO for Vida, told the Honduran press that Peralta has "the option to go abroad if given an option to in the future."
For Peralta, there is a sense that a return home may bring a semblance  of normalcy in a tumultuous season.  It all began when Peralta was left home & not included in Honduras' final World Cup squad.  Honduras' management said it was due to injury – Peralta claimed he was 100% healthy.
Then there was Peralta's mysterious absence from Rangers pre-season preparation.  As Ally McCoist's squad prepared for the upcoming season, Peralta was busy tweeting pictures from Paris.
When he finally made it to camp, the midfielder was once again seemingly ostracized from the first team.  Peralta made only four league appearances this season & was an unused sub on only three other occasions.  Peralta made headlines when he claimed that his exclusion was 'personal' & that he was wrongly being punished for the team's poor play.  
Upon his departure from Ibrox, Peralta told La Prensa – "I had no more involvement with Rangers.  We decided to terminate the contract because I wanted to be part of a team – to be active."
Vida is currently winless in the first two matches of the newest Honduran Primera Division season.