written by – Rangers Report
Throughout the 2015-16 season we hope to provide regular snapshots of which players are leading the way in the Scottish Championship in a variety of advanced statistics.  Quarterly, more in-depth leaderboards will be provided, for both players & teams.  Don't forget to check out our Elo Ratings & Expected v. Actual Points leaderboard pages which will also be updated regularly & can be found at the top of the site.
Note:  normally we will provide a cap for how many minutes a player will have needed to play in order to be considered for any per 90 minutes statistics – but it's only week one.  Let's be be a little reckless!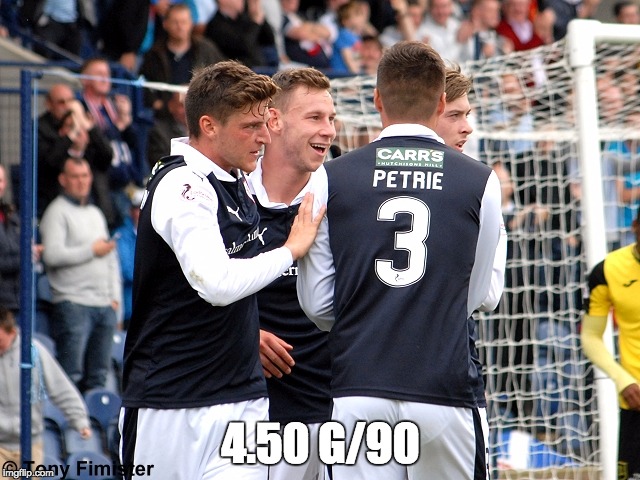 Goals per 90 minutes:  Mitchel Megginson, Raith Rovers
Oh, this is a ridiculous stat to look at after only one week (but extremely enlightening as more of the season passes).  The 23-year old came on as a sub in the final 20 minutes & scored an extra-time goal in Raith's 3-0 victory.
Rangers leader:  Dean Shiels, 3.10 G/90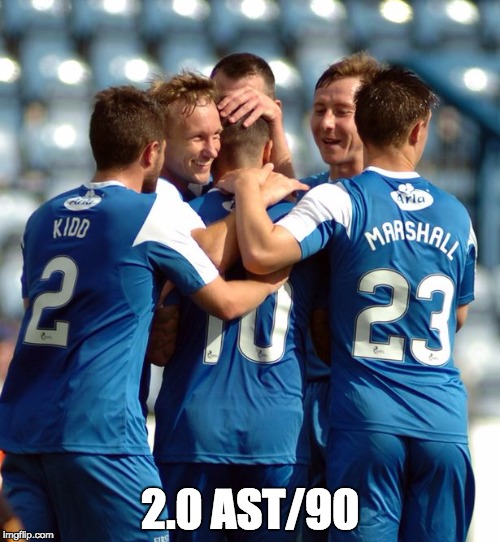 Assists per 90 minutes:  Jordan Marshall, Queen of the South
The 18-year old assisted on two of Queen of the South's three goals in week one.
Rangers Leader:  Jason Holt, 1.48 Ast/90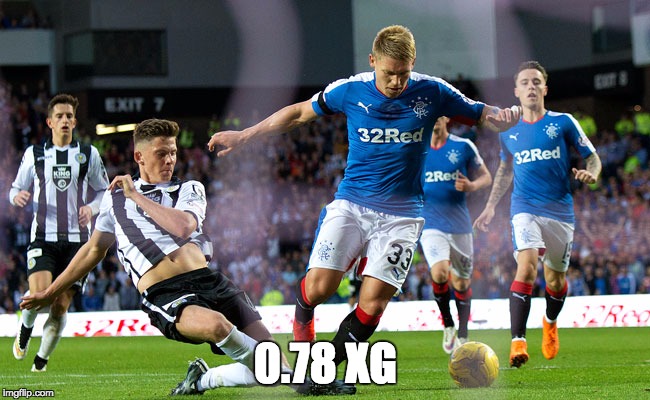 Expected Goals:  Martyn Waghorn, Rangers  
The Rangers forward continues to get his chances, five shots against St. Mirren – three coming from within the penalty box.  It's still early & his finishing needs refining, but if he keeps creating shots for himself – the goals should follow soon after.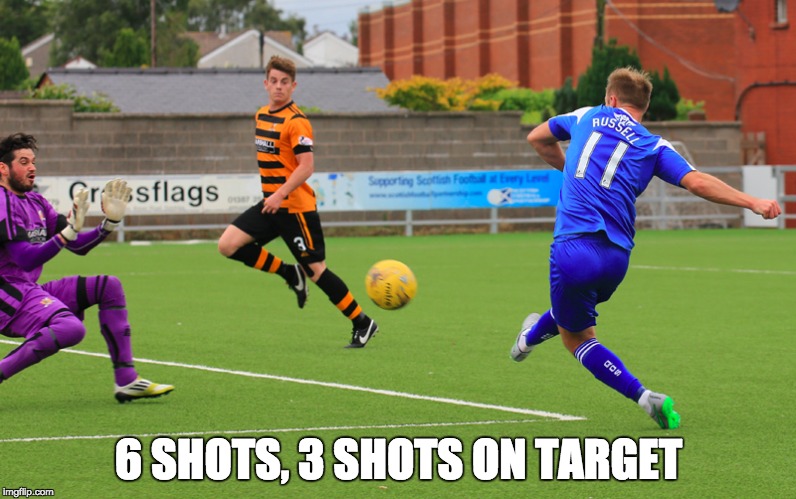 Shots on goal:  Iain Russell, Queen of the South
The veteran dominated the offensive output in the victory over Alloa Athletic.  Russell had six of Queen of the South's 13 shots & scored two of their goals.
Rangers Leader:  James Tavernier 6 Shots, 1 SOT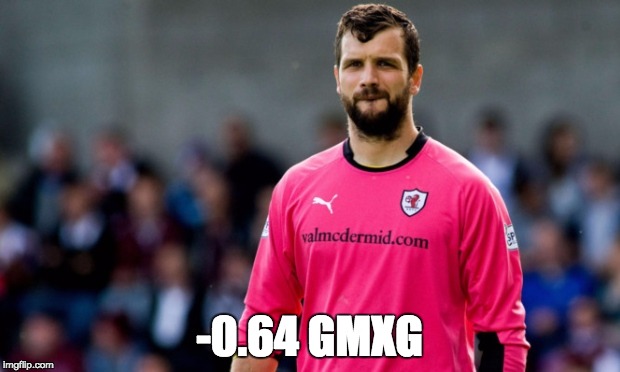 Goalkeeping Goals Allowed minus Expected Goals:  Keith Cuthbert, Raith Rovers
This advanced stat developed by Bill Reno & American Soccer Analysis is explained in this introductory post & really is not meant to be a short-term stat to look at, but our mantra after week one is to have a little fun with the analytics.  Cuthbert was the only keeper to get a shutout this week, so he ascends to the top of the list.  This stat will become much more relevant as the months go on to assess how well a goalkeeper is performing compared to his expected results.
Wes Foderingham:  0.76 GmxG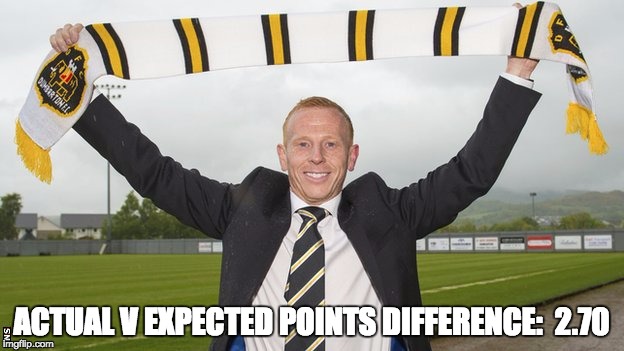 Actual Points v Expected Points:  Stephen Aitken, Dumbarton
If there is an advanced stat to evaluate managerial performances (besides actually winning matches) it's this one.  How well did a team do compared to how they were supposed to do?  Dumbarton's upset of Hibs sends new manager Stephen Aitken to the top of table.
You can follow Rangers Report on Twitter @TheGersReport