written by – Rangers Report
| | | |
| --- | --- | --- |
| | Rangers | Alloa Athetic |
| Expected Goals per game | 3.96 | 1.08 |
| Expected Goals against per game | 0.60 | 1.60 |
| Total Shot Ratio | 0.81 | 0.38 |
| Shots on Target Ratio | 0.91 | 0.38 |
| Shooting Percentage | 0.30 | 0.33 |
| Shot Accuracy | 0.40 | 0.38 |
| Save Percentage | 0.00 | 0.40 |
| Expected Points per game | 2.38 | 0.49 |
| Actual Points per game | 3.0 | 0.0 |
Obviously these stats are only based on one league match for each team.  For what it's worth, after one week of indicators –  all the advanced stats would suggest that Rangers should win the match with ease on Sunday.
Rangers shot production has been off the charts early on, which generates an Expected Goals number which is on a whole other level then the rest of the league.  While they have had some defensive lapses, the fact that they are totally dominating the Total Shots Ratio means that Rangers should overcome those lapses, more often than not.  Also, the fact that Alloa actually had a higher shooting percentage in week one (how many shots on target that end up being goals) suggests that if Rangers bring their shooting boots, then they may light up Alloa for multiple goals.
Alloa Athletic Players to Watch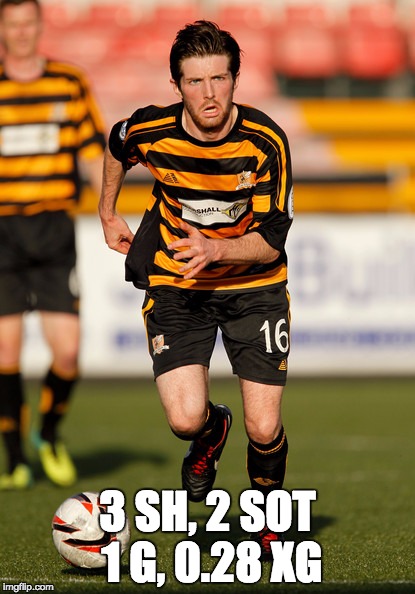 Iain Flannigan – Flannigan was Alloa's one & only offensive threat in week one.  He had 38% of the team's shots & two of the only three shots that were on target.  The 27 year old midfielder averaged 0.68 points (G+A) last season.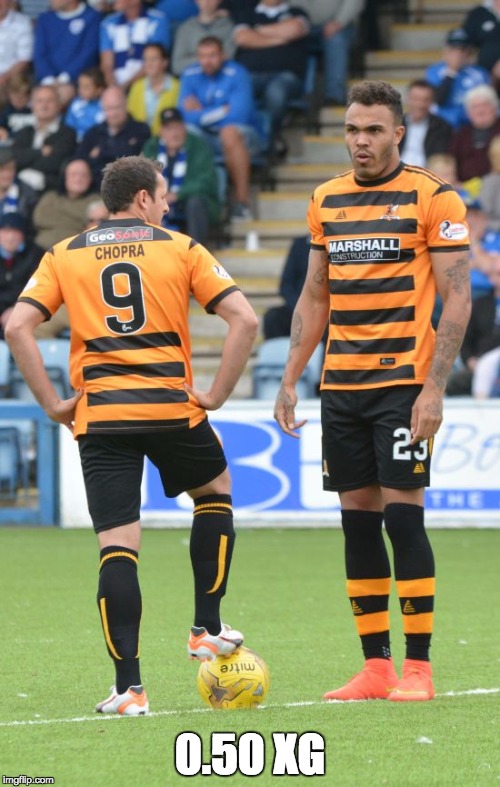 Geoff Mitchell – Alloa will likely be relying on being opportunistic with their set-plays against Rangers & one would think that Geoff Mitchell will be the player they target on free kicks & corner.  He scored in League Cup play & proved to be a real threat against Queen of the South.
David Crawford – the goalkeeper had the worst performance of any Championship goalie last week, based on his expected results.  Of the shots on target he faced, his expected goals against was 0.64.  Unfortunately, he let three get by him.  It's an isolated number after one match, but one that Alloa should keep tabs on in upcoming weeks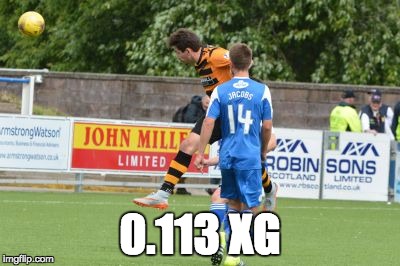 Kyle McAusland – the former Rangers defender nearly scored in his first league match for Alloa.
Rangers Breakout Player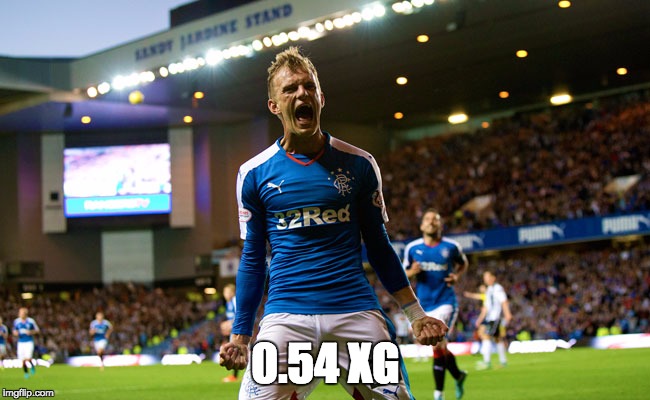 Dean Shiels – only played 29 minutes last week, but continued to thrive under Mark Warburton's system.  After earning an Expected Goals of 0.82 against Peterhead, he was able to take that momentum into the next match & scored Rangers third goal of the match in a scramble in front of St. Mirren's goal.  It would not be a surprise to see Shiels & Martyn Waghorn get their names on the scoresheet this Sunday.
You can follow Rangers Report on Twitter @TheGersReport