written by – Rangers Report
Throughout the 2015-16 season we hope to provide regular snapshots of which players are leading the way in the Scottish Championship in a variety of advanced statistics.  Quarterly, more in-depth leaderboards will be provided, for both players & teams.  Don't forget to check out our Elo Ratings & Expected v. Actual Points leaderboard pages which will also be updated regularly & can be found at the top of the site.
The minimum minutes played to be considered is 120.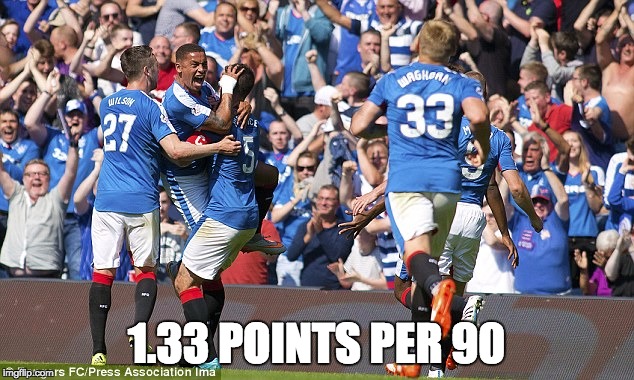 Points per 90 minutes:  James Tavernier, Rangers
The right back has two goals & two assists after three games.  Easily the most dominant player in the initial part of the Scottish Championship season.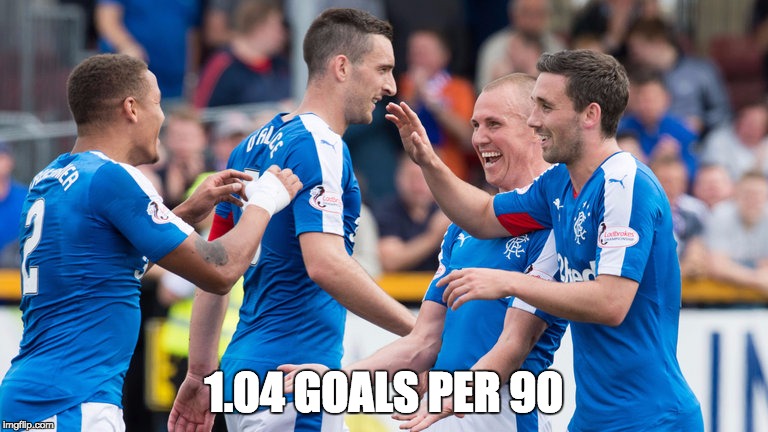 Goals per 90 minutes:  Kenny Miller, Rangers
Miller has had a fantastic start to the season.  He has eight shots, five shots on target & two goals in just two matches.  If he keeps this up he'll have his best season in years.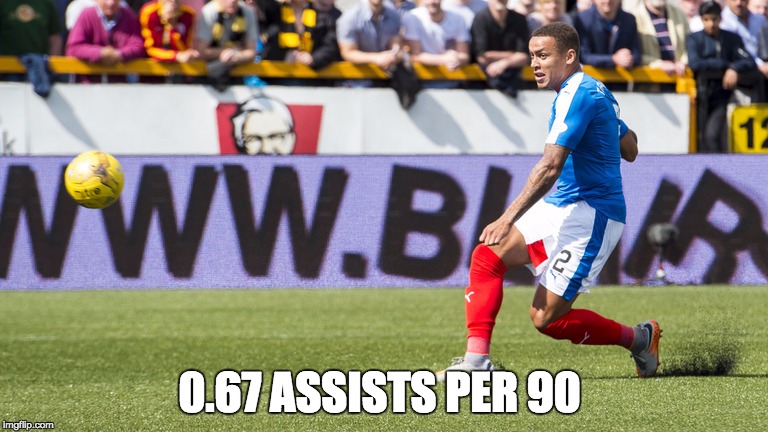 Assists per 90 minutes:  James Tavernier, Rangers & Jordan Marshall, Queen of the South
For the second straight week Tavernier & Marshall lead the way with 0.67 assists per 90 minutes.  Neither tallied a helper this weekend & both will be looking to be difference makers in an early season battle between the two teams who sit atop the league table.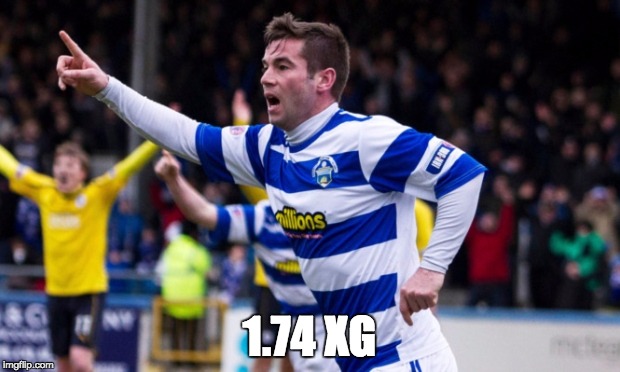 Expected Goals:  Peter MacDonald, Morton
Last week's leader, Dominique Malonga, was dropped from Alan Stubbs lineup for some reason – so enter this former Rangers youth player.  MacDonald, now 34, has 11 shots so far, with eight of those shots being on target.  He also has scored Morton's only goal this season.
Rangers Leader:  Kenny Miller, 1.59 xG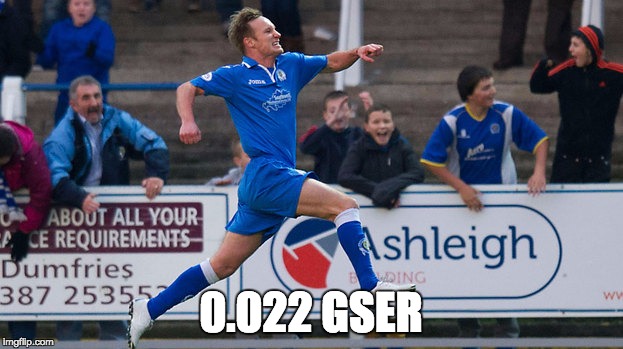 Goal Scoring Efficiency Rating:  Iain Russell, Queen of the South
This statistic, unique to Rangers Report, is explained here & really functions as a way to identify players who are producing the most relative to the possession trends for their team.  Russell leads the league with three goals which also has thrusted him to the head of the Efficiency Ratings.  Russell & Derek Lyle have been the stars for the undefeated Queens & look to be the most productive one-two combo that Rangers have faced this season.  They have combined for five goals & 2.5 expected goals – so they are very much on a hot streak.
Rangers Leader:  Kenny Miller, 0.018 GSER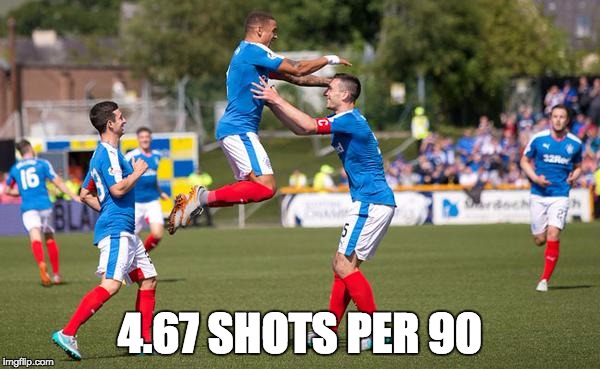 Shots per 90 minutes:  James Tavernier, Rangers
The Scottish Championship has become the James Tavernier Show.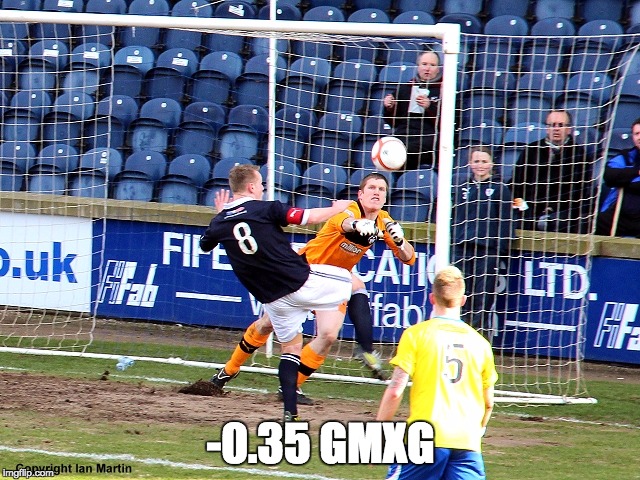 Goals Allowed Minus Expected Goals:  Derek Gaston, Morton
This advanced stat for goalkeepers is explained in this introductory post.  Gaston has done his best behind a poor defensive effort.  He has given up two goals which is 0.35 goals less then his Expected Goals against projects he should have let by him.
You can follow Rangers Report on Twitter @TheGersReport