written by – Rangers Report
Throughout the 2015-16 season we hope to provide regular snapshots of which players are leading the way in the Scottish Championship in a variety of advanced statistics.  Quarterly, more in-depth leaderboards will be provided, for both players & teams.  Don't forget to check out our Elo Ratings & Expected v. Actual Points leaderboard pages which will also be updated regularly & can be found at the top of the site.
The minimum minutes played to be considered is 225.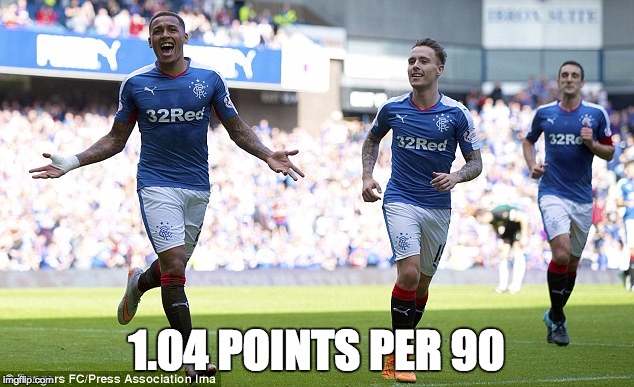 Points per 90 minutes:  James Tevernier, Rangers – the right back has three goals & two assists after five games.  He has also scored the first goal in 40% of Rangers matches so far.  Next best:  Lee Wallace, Rangers 0.97 & Jordan White, Livingston 0.78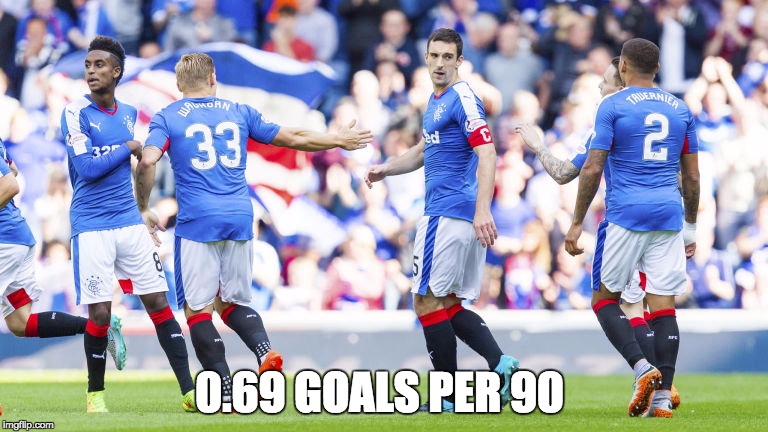 Goals per 90 minutes:  Lee Wallace, Rangers – that's right…Lee Wallace leads the league in Goals per 90 minutes.  Now before you go asking about Martyn Wagorn & his five goals — each of those have come from the penalty spot.  This stat is looking at scoring goals in the run of play, which Waghorn has yet to do in a league match this season.  Next best:  Kenny Miller, Rangers 0.67 & Aidan Smith, Queen of the South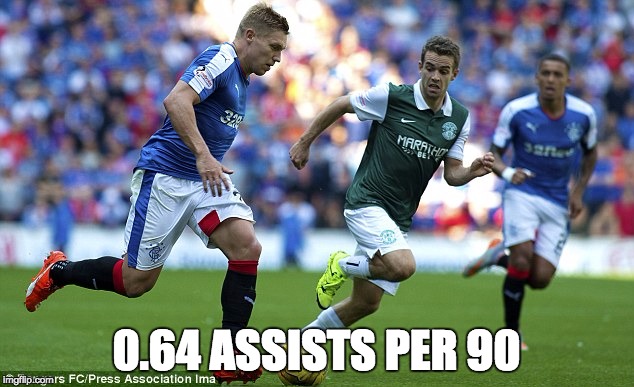 Assists per 90 minutes:  Martyn Waghorn, Rangers – despite being shut out on 15 shots in the run of play so far, Waghorn deserves his fair share of credit for his all-around play.  His three assists lead the team & the league.  Next best:  James Tavernier, Rangers 0.42 & Jordan Marshall, Queen of the South 0.40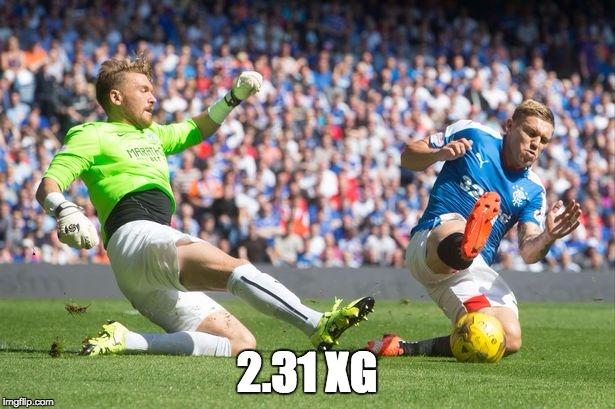 Expected Goals:  Martyn Waghorn, Rangers – the chances are there for Waghorn. but the finishing has not been.  Not including those five penalties, he has fifteen shots on goal but only four have been on target.  This 0.27 shooting accuracy will likely go up soon enough.  Last season, Waghorn's shooting accuracy was 0.32 & for his career it is 0.41.  If he keeps generating shots, the goals should soon follow.  Next best:  Denny Johnstone, Morton 2.20 & Lee Wallace (!), Rangers 1.96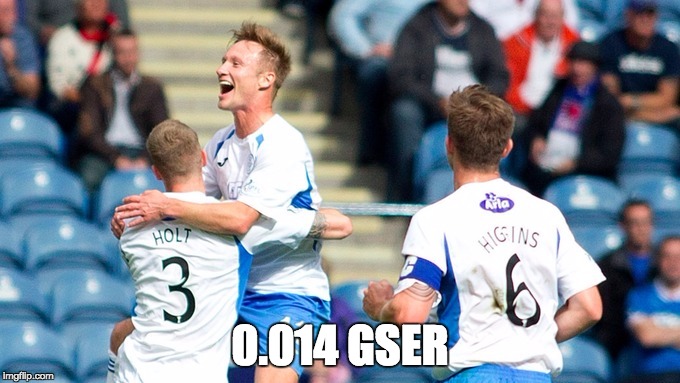 Goal Scoring Efficiency Rating: Iain Russell, Queen of the South – this experimental stat, unique to Rangers Report, is explained here & really functions as a way to identify players who are producing the most, relative to the possession trends for their team.  Russell has scored three goals this season, playing for a team that tends to get out-possessed in their matches (avg. possession 49%).  Next best:  Jason Cummings, Hibs 0.013 & Lee Wallace/Kenny Miller, Rangers 0.011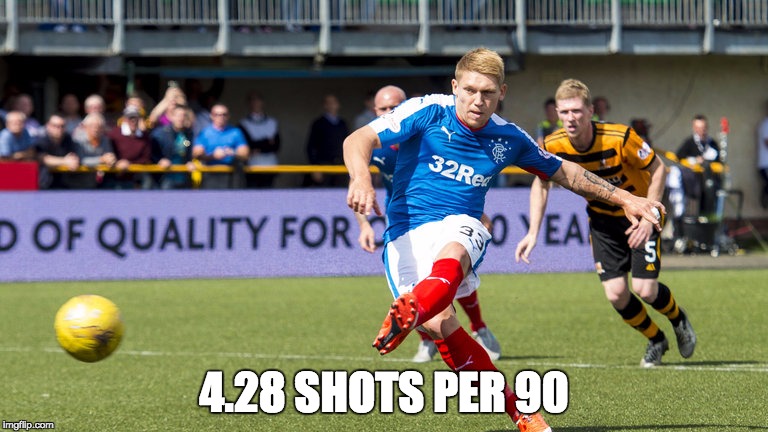 Shots per 90 minutes:  Martyn Waghorn, Rangers – this time penalty shots are included, however if you did subtract them his ratio would be 3.21, still respectable but clearly skewed.  Next best:  James Tavernier, Rangers 3.97 & Peter MacDonald, Morton 3.69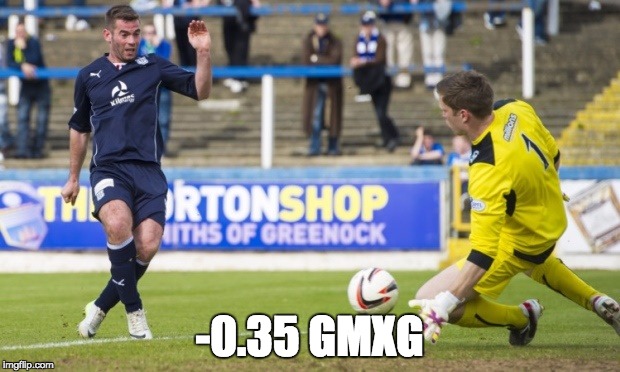 Goals Allowed Minus Expected Goals:  Derek Gaston, Morton
This advanced stat for goalkeepers is explained in this introductory post.  Gaston has the fourth highest Expected Goals Against but has only allowed two non-penalty goals all season.  It should be noted that Jamie Langfield has yet to allow a goal in two starts for St Mirren & is on pace to supplant Gaston once he earns enough minutes.  Next best:  Mark Oxley, Hibs 0.49 & Keith Cuthbert, Raith Rovers 0.96
You can follow Rangers Report on Twitter @TheGersReport