written by – Rangers Report
| | | |
| --- | --- | --- |
| | Rangers | Dumbarton |
| Expected Goals per game | 2.55 | 1.05 |
| Expected Goals against per game | 0.53 | 1.08 |
| Total Shots Ratio | 0.79 | 0.52 |
| Shots on Target Ratio | 0.82 | 0.51 |
| Shooting Percentage | 0.47 | 0.28 |
| Shooting Accuracy | 0.44 | 0.33 |
| Save Percentage | 0.70 | 0.41 |
| Expected Points | 16.12 | 4.96 |
| Actual Points | 18 | 7 |
A cursory look at the numbers suggest that Dumbarton has been relatively effective this season.  They don't score much but are effective at limiting opportunities & are generating more shots then their opponents.  However, one damning number mentioned in a recent post is that they allow a goal for every 6.25 shots they face.  Rangers average 18 shots per game.  So, expect another 3-4 goal outburst from a Rangers team eager  to improve on their performance from last week.
Dumbarton Players to Watch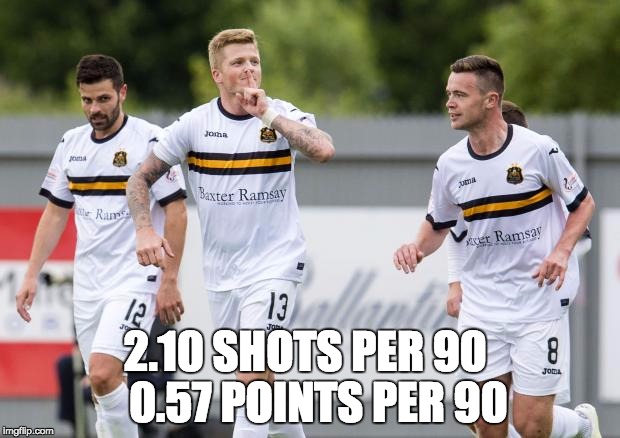 Willie Gibson – Dumbarton's limited offence relies heavily on the set-piece specialism from Willie Gibson.  He has two goals & one assist on the season, that accounts for being involved in 60% of their goals this season.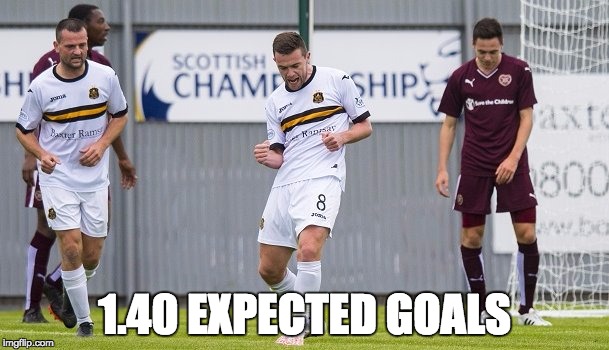 Grant Gallagher – has yet to score this season but no other player has a higher Expected Goals number for Dumbarton.  Gallagher has eleven shots so far but only two have been on target.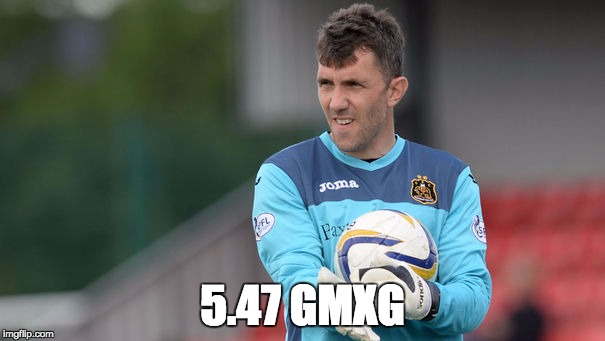 Mark Brown – has been one of the least effective goalkeepers in the Championship this season.  Based on Shots on Target only, his Expected Goals against is 2.54 (which is among the lowest in the league) but he has allowed eight non-penalty goals this season, which is 5.47 goals more then he has been projected to let get by him.
You can follow Rangers Report on Twitter @TheGersReport