written by – Rangers Report
| | | |
| --- | --- | --- |
| | Rangers | Morton |
| Expected Goals per game | 2.29 | 1.74 |
| Expected Goals against per game | 0.56 | 1.69 |
| Total Shots Ratio | 0.77 | 0.51 |
| Shots on Target Ratio | 0.81 | 0.45 |
| Shots per game | 16.71 | 13.71 |
| Shots against per game | 5.00 | 13.14 |
| Shooting Percentage | 0.44 | 0.23 |
| Shooting Accuracy | 0.46 | 0.37 |
| Save Percentage | 0.69 | 0.86 |
| Expected Points | 19.03 | 8.20 |
| Actual Points | 21 | 10 |
So far this season, Morton has produced some of the funnest football played in the Scottish Championship.  In seven matches they have taken 96 shots & have allowed 92.  Only Rangers have taken more shots & only Alloa have allowed more.  Clearly, though, Morton can not take their usual approach against Rangers or they might give up 25-30 shots.  Morton will look to defend & they may look awkward doing so because clearly it's not their thing.  
Morton Players to Watch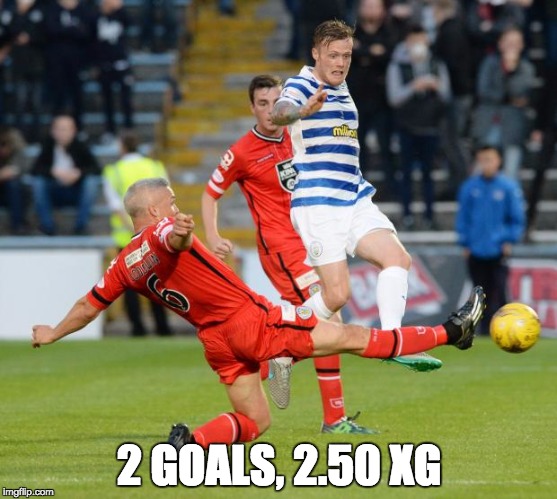 Denny Johnstone – the 20-year old striker, on loan from Birmingham City,  has been thriving so far for Morton.  He has 15 shots, six shots on target & two goals this season.  Three of those shots have been headers & 60% of his shots come from High Danger or Very High Danger areas.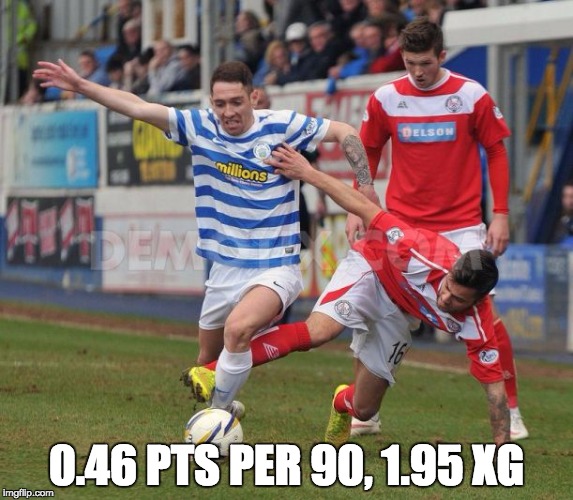 Stefan McCluskey – the journeyman winger has gotten off to a very productive start to the season with a goal & two assists.  Of Morton's eight goals, McCluskey has played a direct role in 38% of them.  He also averages 2.31 shots per 90 minutes.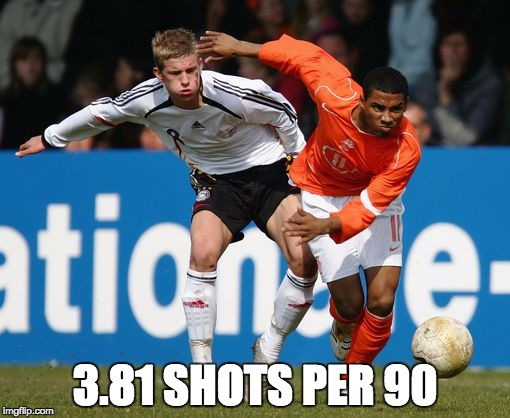 Romario Sabajo – the 26 year old Dutch winger is finally beginning to see some minutes for Morton & has produced when given the chance.  He has appeared in four matches & has played 118 minutes.  In those limited minutes he has five shots & an assist.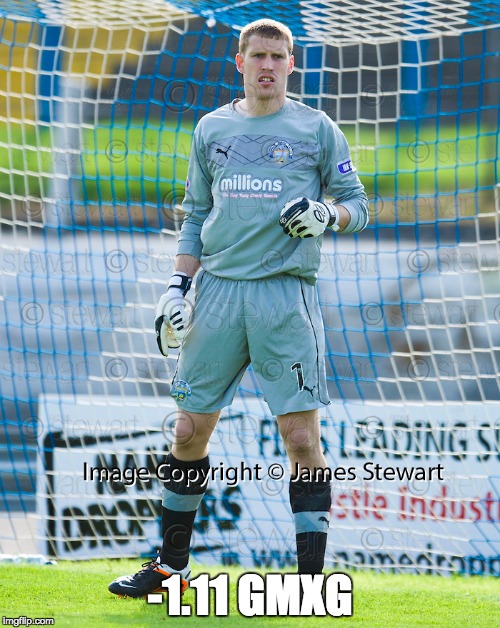 Derek Gaston – statistically the best goalkeeper in the Championship has been Morton's Derek Gaston.  Of the 30 shots on target that he has faced, only three have beaten him for a goal.  His Expected Goals Against is 4.11 which translates to a league best -1.11 Goals Minus Expected Goals statistic.  Of the shots on target that he has faced, 47% have come from High/Very High Danger zones.  Wes Foderingham has faced eleven shots on target & three have gotten by him.  Of the shots on target that he has faced, only 36% have come form High/Very High Danger zones.  Note:  penalties & own goals are not factored into these stats.
You can follow Rangers Report on Twitter @TheGersReport