written by – Rangers Report
| | | |
| --- | --- | --- |
| | Rangers | Falkirk |
| Expected Goals per game | 2.37 | 1.15 |
| Expected Goals against per game | 0.69 | 0.94 |
| Total Shots Ratio | 0.75 | 0.56 |
| Shots on Target Ratio | 0.79 | 0.60 |
| Shots per game | 17.25 | 9.14 |
| Shots against per game | 5.63 | 7.29 |
| Shooting Percentage | 0.43 | 0.36 |
| Shooting Accuracy | 0.47 | 0.44 |
| Save Percentage | 0.77 | 0.68 |
| Expected Points | 21.87 | 14.61 |
| Actual Points | 24 | 15 |
This match features the two teams sitting atop the Scottish Championship table & should be an interesting showdown between the dominating Rangers & a Falkrik side that is behind only Rangers & Hibs in suppressing shots.  As a result, only Rangers allows fewer Expected Goals per match than Falkirk.  However, when they do give up shots, the Bairns are only slightly better than average in preventing goals.  In the Championship, a goal is allowed on every 8.7 shots, Falkirk gives up a goal on every 8.5 shots (Rangers allows one for every 11.25 shots).  While Falkirk is effective at keeping shot totals down, it's a long shot that they will be able to have the same success against Rangers.  If they can get close to their average of 17.25 shots per match, Rangers should win this match with ease.
Falkirk Players to Watch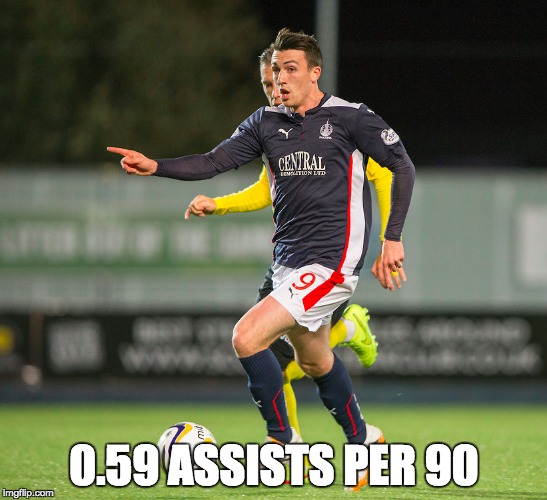 David Smith – only Barrie McKay is averaging more assists per 90 minutes then the 22-year old Smith.  The winger could pose a real threat on counter attacks if Rangers' full backs get caught too far up the pitch.
Luke Leahy – the left back has two goals & an assist this season.  He has six shots & both of his shots on target have beaten the goalkeeper.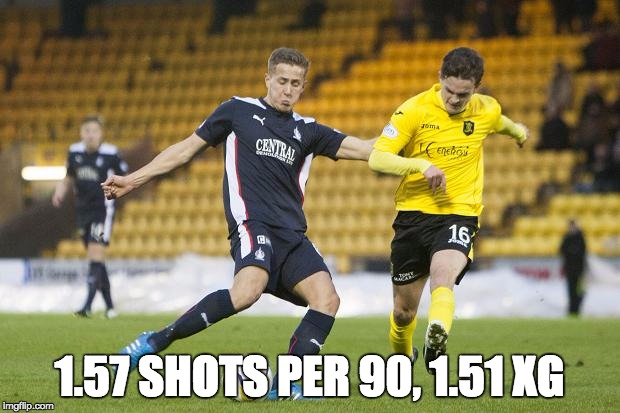 Will Vaulks – the center-back actually leads Falkirk in Expected Goals as he has been effective in getting shots off from dangerous areas.  Of his eleven shots, 45% have come from High/Very High Danger Zones.  He has a goal & an assist which averages to 0.29 points per 90 minutes.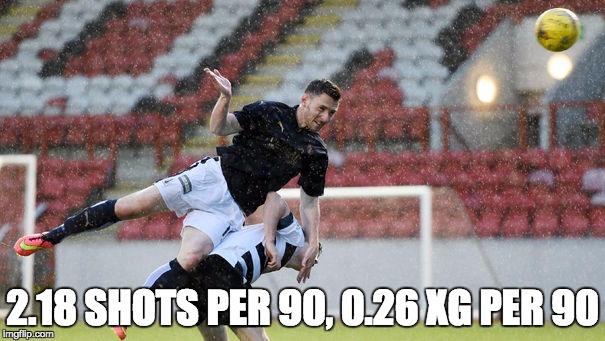 Bob McHugh – the former Motherwell forward has only appeared in four matches, starting three, but the 24-year old is on the verge of notching his first goal for the Bairns.  He leads the team in shots per 90 & Expected Goals per 90 minutes, but seems to be taking a backseat to the favored striker – veteran John Baird.  Baird has three goals, but two of those are penalty goals, & averages 1.69 shots per 90 minutes.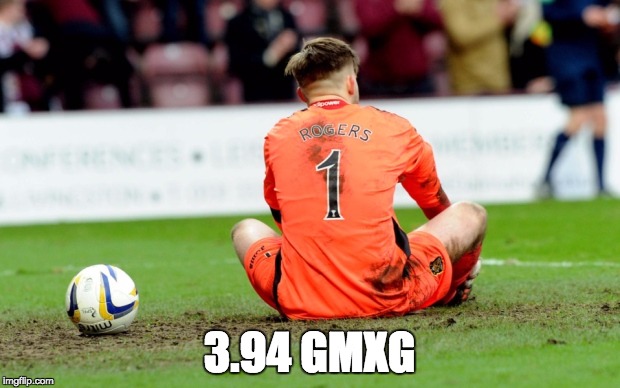 Danny Rogers – on loan from Aberdeen, the New York born Irish goalie has given up nearly four more goals then the projections suggest he should have.  Of the shots on target that he has faced, his Expected Goals Against is 3.06, yet he has given up seven.  Only four other goalies have higher Goals Minus Expected Goals in the Championship.  For a comparison, Rangers' Wes Foderingham's Expected Goals Against (again only based on shots on target) is 2.60 & he has allowed three non-penalty goals – his GMXG is 0.40.  Only one regular goalkeeper has better GMXG results than Foderingam.
You can follow Rangers Report on Twitter @TheGersReport