written by – Rangers Report
| | | |
| --- | --- | --- |
| | Rangers | QoS |
| Expected Goals per game | 2.41 | 1.02 |
| Expected Goals against per game | 0.70 | 1.27 |
| Total Shots Ratio | 0.74 | 0.52 |
| Shots on Target Ratio | 0.79 | 0.49 |
| Shots per game | 17.44 | 10.00 |
| Shots against per game | 6.11 | 9.40 |
| Shooting Percentage | 0.41 | 0.27 |
| Shooting Accuracy | 0.48 | 0.37 |
| Save Percentage | 0.75 | 0.68 |
| Expected Points | 24.73 | 15.27 |
| Actual Points | 27 | 14 |
Queen of the South have scored ten goals this season, which is nearly perfectly aligned with their Expected Goals totals.  The fact that they only average a goal per game doesn't necessarily bode well for their chances on Saturday.  Their shooting percentage, shooting accuracy, & save percentage are all below the league average, so you would assume that that production may even out & that they may improve over the long haul. However, if they are to compete against Rangers they will have to rely heavily upon their defence.  They were able to stifle Rangers to an extent in their first match, but the match was never in any real doubt (as the stats & the 5-1 result highlight).  But it was far from an easy 5-1 win & the Expected Goals totals from the match (1.8-1.0) suggest that Queens did find a way to limit Rangers chances.  David Weir's comments, via the club's official website, echo these sentiments.  "Last time they caused us a real problem down at Palmerston, although they had a man sent off which changed the game.  The result flattered us and it maybe wasn't a fair reflection on the game."
The Elo Ratings, which are explained here, depict two teams going in very different directions this season.  Rangers have been on a steady incline, which you would expect given their perfect record in the league.  Queen of the South have really been struggling since their week four loss to Rangers & their total Elo Rating has dropped more than any other team besides St. Mirren.
Queen of the South Players to watch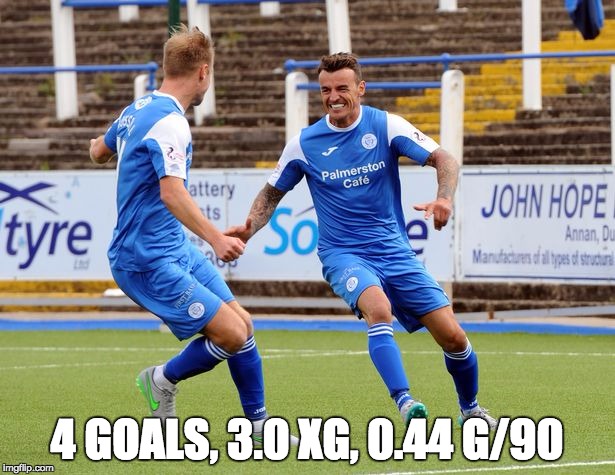 Derek Lyle – the 34-year old is averaging 0.44 goals per 90 minutes & is the focal point of Queen's offence.  He has 24 shots (2.63 per 90 minutes) so far this season, the next highest total is Ryan Conroy with 14.  The last time these two teams met, Rangers completely shut Lyle down holding him to zero shots, before he was sent off with a red card.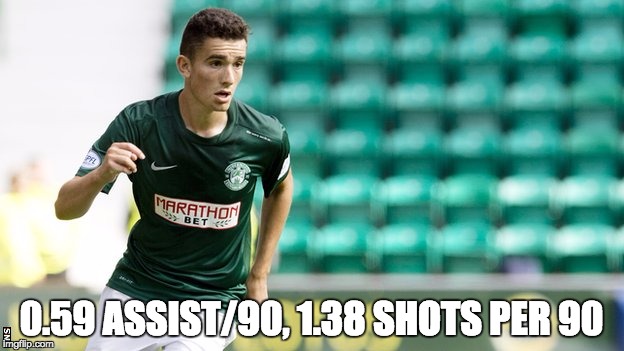 Alex Harris – the 21-year old winger is on loan from Hibs & has shown flashes of his potential in his six appearances for Queen of the South.  He has a team high three assists & seven shots so far.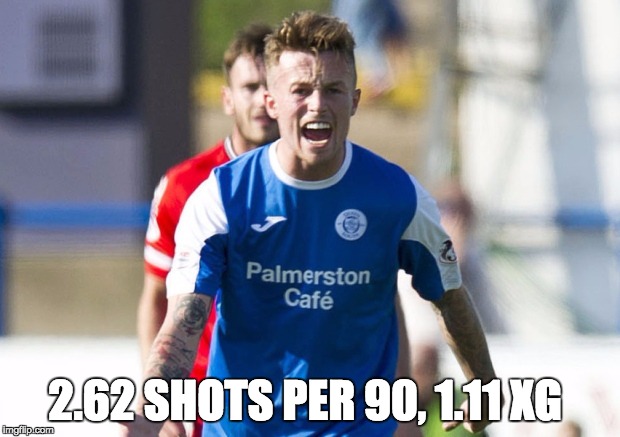 Gary Oliver – the former Hearts striker has made the most of the opportunity to play that accompanied Iain Russell's injury.  Even though the 20-year old is yet to score, he has nine shots in just over 300 minutes.  Three of those shots have been headers from the heart of the penalty area.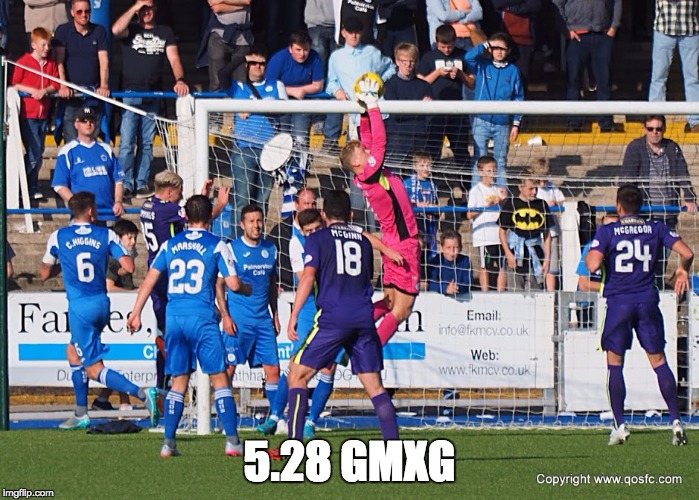 Robbie Thomson – really hasn't been very good this season (at least according to the stats).  He has allowed eleven non-penalty goals off of the 34 shots on  target that he has faced.  His Expected Goals Against is 5.72 which is far less then what he has given up, hence his Goals Minus Expected Goals toal of 5.28.
You can follow Rangers Report on Twitter @TheGersReport