written by – Rangers Report
| | | |
| --- | --- | --- |
| | Rangers | St Mirren |
| Expected Goals per game | 2.06 | 0.73 |
| Expected Goals against per game | 0.52 | 1.15 |
| Total Shots Ratio | 0.74 | 0.44 |
| Shots on Target Ratio | 0.79 | 0.43 |
| Shots per game | 18.00 | 8.10 |
| Shots against per game | 6.30 | 10.50 |
| Shots per goal | 5.45 | 7.36 |
| Shots allowed per goal | 10.50 | 8.08 |
| Shooting Percentage | 0.39 | 0.30 |
| Shooting Accuracy | 0.47 | 0.46 |
| Save Percentage | 0.74 | 0.74 |
| Expected Points | 27.64 | 15.93 |
| Actual Points | 30 | 10 |
St. Mirren has struggled since the drop from the Premiership, earning only ten points in ten matches.  The statistics highlight where they have been struggling & in some ways are actually overachieving this season (as detailed in this post).  Their opponents are getting the majority of shots & shots on target on average, but their matches are still close for the most part.  Eight of their ten matches have been decided by a goal or less. In those close matches, St. Mirren  has one win, four draws & three losses.  The only way they will begin winning more is if they begin turning that Total Shots Ratio back in their favor.  St Mirren usually needs up to seven shots per goal & their opponents need eight per goal.  Given that St. Mirren is only getting 44% of the shots per match this has put them at a real disadvantage.
St. Mirren Players to Watch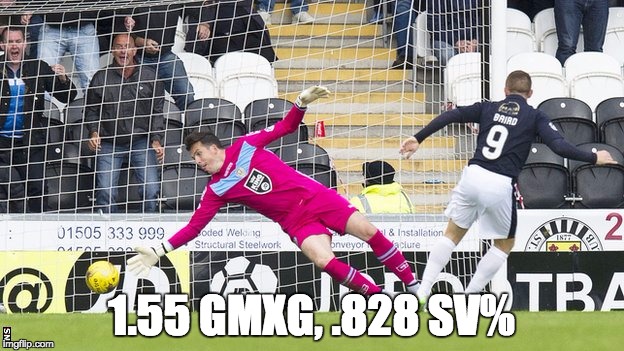 Jamie Langfield – has not only been the team's best player this season, but the former Aberdeen goalkeeper leads the Championship in both Goals Minus Expected Goals & save percentage.  Earlier we detailed how if it weren't for Langfield, St. Mirren would be in a much worse position in the table.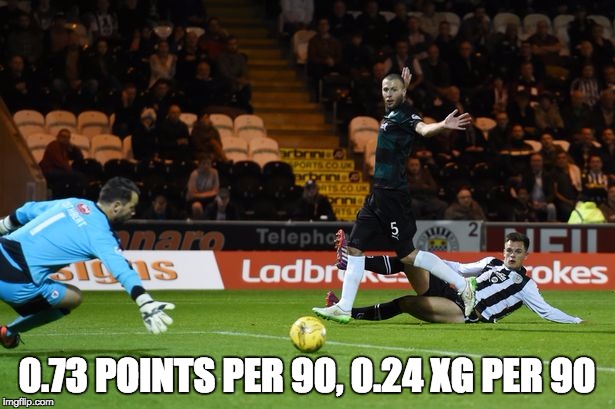 Lawrence Shankland – another Aberdeen connection, has been a real threat while on loan for St. Mirren this season.  In five matches, he has two goals & one assist.  He averages 2.44 shots per 90 minutes & currently has accumulated 1.0 Expected Goals (which is second on the team despite playing in only half the games).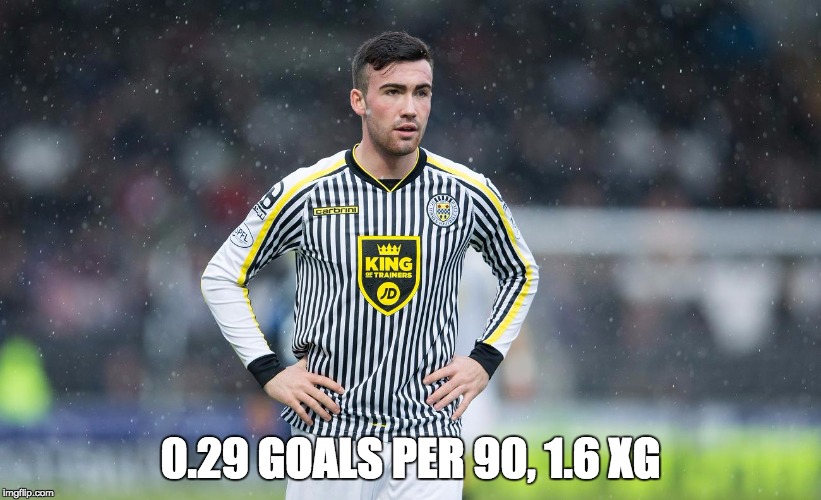 Stephen Mallan – the 19-year old midfielder is showing signs of being the player that St. Mirren can build their team around.  He leads the team with 15 shots (2.14 per 90), has scored two goals & is averaging 0.22 Expected Goals per 90 minutes.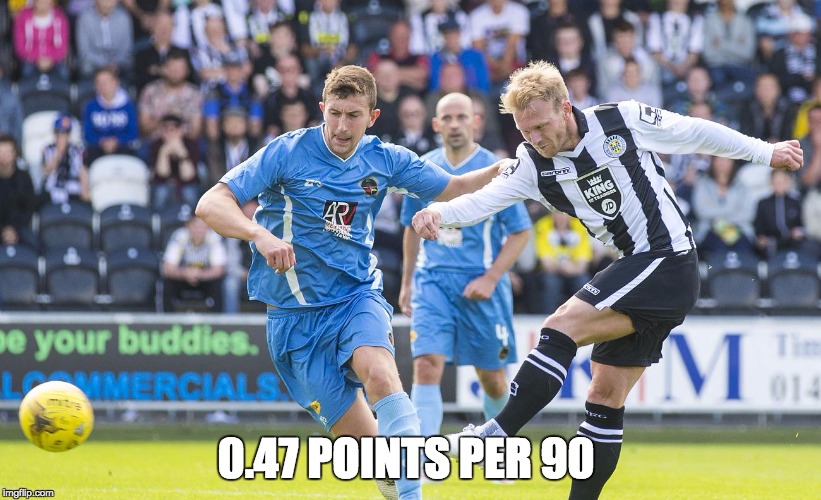 Scott Agnew – the former Dumbarton midfielder leads the team in points this season with three & has had a hand in 27% of the team's goals this season.  Despite only taking eight shots this season, two of those have been goals.
You can follow Rangers Report on Twitter @TheGersReport