written by – Rangers Report
This aim of this Analytical Match Report is to enhance the analysis of Rangers performance by providing a variety of advanced stats from the game.  Explanations of these stats can be found in our tutorial for these reports. 
Expected Goals:  Rangers 1.3  Livingston 0.2
Livingston played a smart tactical match & aggressively closed down the space available for Rangers.  While they did not create many chances of their own,  Livingston has been a team that the statistical indicators have flagged as a team on the up & to be fair this result isn't that surprising.  Rangers played sloppily & while they did create some chances, the volume wasn't up to their normal standards & the final touch was not as clinical as it needed it to be.
Shot Quality Breakdown:
Rangers average 17.29 shots per game & only managed ten on Saturday.  While they did get a majority of shots from within the penalty area, sloppy build-up play limited the total number of chances.  Credit goes to Livingston, who are the fifth best shot suppressors in the league & who have been playing much better since Marc McCallum took the #1 shirt.  His save on Kenny Miller was arguably the most important play of the match.
A primary reason for Rangers not picking up all three points on Saturday comes down to poor finishing by Rangers.  Rangers dominated possession & the Expected Goals ratio suggests they put themselves into a real position to win.  However, the fact that Rangers took 71% of the shots but split the shots on target 50/50 is telling.
Shooting Efficiency:
| | | | | |
| --- | --- | --- | --- | --- |
| | Shots | Shots on Target | Sh Acc | Sh% |
| Rangers | 10 | 3 | 0.300 | 0.333 |
| Livingston | 4 | 3 | 0.750 | 0.333 |
Rangers Report Shot Chart:
This was a weird match in which Rangers did not register a shot until the 20th minute & then only had one shot in the first half-hour of the second half.  Yes, Livi deserves credit for doing their homework & having a plan to disrupt Rangers attacks over & over again – but this also looked like a team trying to shake off the rust after a week off.
Goalkeeper Distribution Ratio:
| | |
| --- | --- |
| | GDR |
| Wes Foderingham | 0.52 |
| Marc McCallum | 0.39 |
Livingston looked to be limiting Foderingham's distribution options going short & this appeared to rush the Rangers keeper into going long more then he usually would.  He went long 28% of the time & 0% of those balls ended up with Rangers gaining possession in the attacking half.  When he went short, Rangers established possession in Livi's half 72% of the time.
Individual Outliers:
This was a quiet outing for Martyn Waghorn.  In his last game he generated ten shots, against Livi that dropped to three – with only one being on target.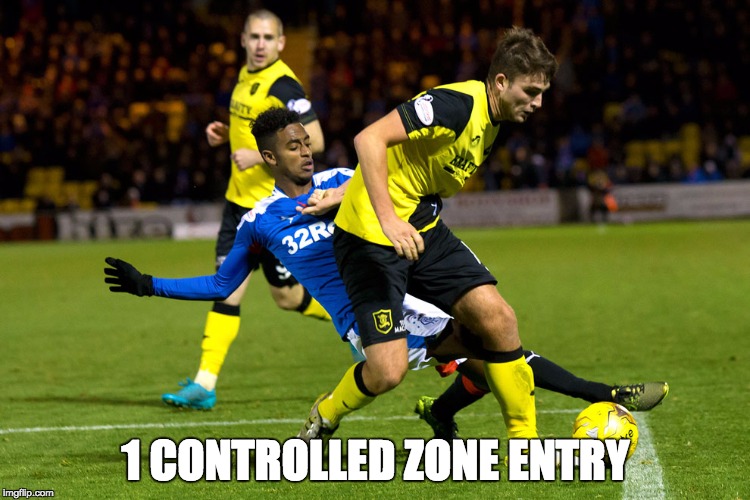 Much has been written on this site that Rangers attack is at it's best when they have balanced entry points into the final third.  Usually that means Gedion Zelalem is driving the attack centrally.  Against Livingston, he appeared to drift into more forward positions then he normally would & was the target for incoming entries to provide the second pass once in the final third.  So this is less an indictment of Zelalem's game & more of a potential tactical tweek in Rangers game.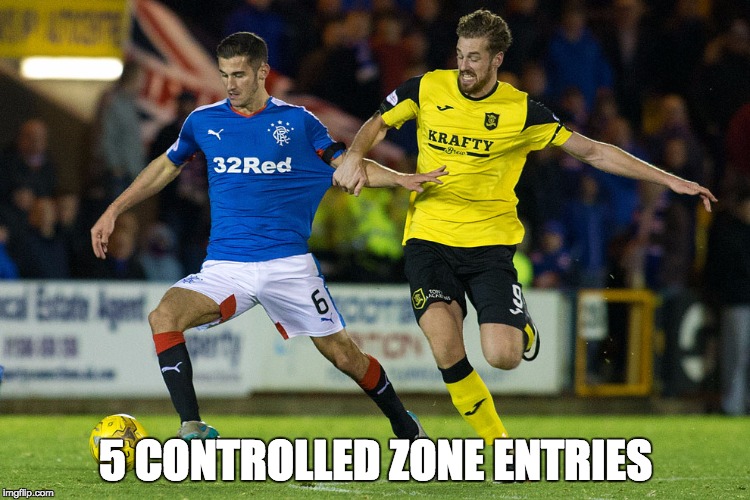 An interesting development is the added feature of Dominic Ball pushing forward & triggering attacks into the final third.  Once Livingston got their goal, they retreated defensively & played for a draw.  This opened play up for Rangers to push their lines further up the pitch & rather then Zelalem or Andy Halliday driving play into the final third – Ball spurred the attack.
You can follow Rangers Report on Twitter @TheGersReport