written by – Rangers Report   radar charts courtesy of:  Mike Driggs
Earlier this month, I highlighted four goal scorers that clubs in the Championship &/or the Scottish Premiership should target for some cheap goals.  Through the lens of Expected Goals, I was able to identify James Keatings, Aidan Connolly, Ryan Hardie, & Dale Hilson as players that teams should consider adding to their watch-list (Hardie was tagged as a player that Rangers should loan out to a team in the bottom half of the Premiership).
Channeling the spirit of Moneyball, I decided to comb some more through the spreadsheets & graphs – looking for players who succeeded last season (sometimes in limited minutes) in the Scottish Championship.  The key to this search was that players had to be currently out-of-contract & still looking for a new club.  So, you won't see the likes of Keatings or Hilson (players under contract who would likely demand low transfer fees)…this time around – I want FREE!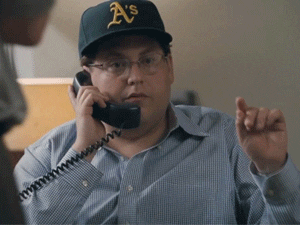 First….a disclaimer.  The pickings are slim.  The Scottish Championship wasn't exactly a hotbed for talent & many of the top free agents have obviously already found new teams.  Also, many of the most productive players were actually out on loan from the Scottish Premiership or from English clubs.
So, let' s just say this post isn't about finding the next Jamie Vardy.
Also, none of these players are ones that I would recommend for Rangers.  This is simply part of the process of closing the door on the 2015-16 Championship season.
The following players are ones that are currently looking for a new contract & likely should still be playing in the second tier of Scottish football.
Ray McKinnon brought in the 20-year old on a free transfer to Raith Rovers back in January & Aidan Connolly ended up being one of the key figures in Raith's play-off surge.  Of the players who featured in at least 700 minutes last season, only Ryan Hardie, Kenny Miller, Christian Nade & Martyn Waghorn averaged more goals & assists combined per 90 minutes.  Ironically, it was Dundee United who gave up on the winger & it has been rumored that McKinnon may bring him back to Tannadice.
Connolly's goal scoring is unlikely to continue at the rate he experienced last season (0.40 goals per 90) given his 50% conversion rate on shots on target but his ability to create chances likely will still be there.
His production, when broken down to 90 minute averages, was very similar to Barrie McKay – who parleyed his successful season into his first cap for Scotland.  McKay did play twice as many minutes but given the results that Connolly flashed in his half-season with Raith – the 20-year old free agent would be wise investment for any Championship club.
Again, the minutes played are vastly different, but Connolly did pose more of a threat to score then McKay – even though McKay more consistently generated more dangerous shots (xG per shot).  Ironically, Transfermarkt also identified McKay as a comparable player.
Given his contract status, you'd have to tab Connolly as a priority signing for teams that want a chance of competing with Hibs at the top of the Championship table.
The former Hearts youngster is entering the peak years of his career & is coming off a season in which he was fourth in the Championship in assists per 90 minutes behind only Alex Harris, James Tavernier, & Charlie Telfer.  What makes that accomplishment even more impressive is the fact he did it for a Livingston club that was relegated to League One.  Given Livingston's depth at forward – Glen was pushed out wide to the right wing & he ended up being one of the overlooked stars from last season.
His goal scoring prowess wasn't that accomplished, he only averaged 0.11 goals per 90, but his career production in the Premiership wasn't that far off from his outcomes last season.  In 3,000+ minutes in the Premiership he has averaged 0.38 goals & assists per 90 which was only slightly less then his 0.45 from last season.
Again, if you use Barrie McKay as a comparable – you can see the potential that Glen has.  Yes, McKay's threat to score was more impressive than Glen's – but you also have to factor in the divide in talent & production of the two player's teammates.  One thing both teams had was productive forwards & Glen seemed to thrive out on the wing getting the balls into players like Jordan White, Liam Buchanan, & Jordyn Sheerin.  
Whichever team does sign Glen, they would be wise to let him stay out wide so he can focus on feeding strikers in the box.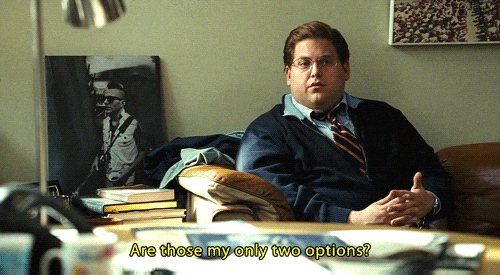 Did I mention pickings are slim?  Beyond Glen & Connolly – there really weren't players currently out of contract that stood out right away while digging through the statistics.
So, now we're going deep in to the spreadsheets, digging for a gem that saw little, to no playing time, but did manage to be productive in those cameos.
The right winger is another former Hearts youngster, who unlike Gary Glen, never got an extended stretch of matches to prove his worth last season.  In all competitions, David Smith didn't even get to 1,000 minutes for Falkirk.  However, it is difficult to overlook his playmaking ability in the limited time Smith did play.  He averaged 0.44 assists per 90 minutes in league play & 0.58 in all competitions.  These results do indicate some progression for the youngster who only averaged 0.19 assists in all matches the previous season for Falkirk.  This is after averaging 0.16 assists per 90  in the Premiership with Hearts in sporadic appearances from 2010-2014.
Assists are a fickle stat, but if you drop the minimum minutes played to 600+ in league play – Smith had the third highest assists per 90 (behind Harris & Billy King).  His numbers were actually pretty similar to another Rangers loan player – Nathan Oduwa.  The two players results are presented below:
While players like Connolly & Glen should be targeted by top tier teams in the Scottish Championship – I could see teams at the bottom of the table benefiting from a player like David Smith.  If given the chance to play regularly for a team in need of pace on the wings – then Smith would be worth the gamble (& as a free transfer – it would be gamble with plenty of upside)
Here are the three aforementioned players in relation to each other:
*It should be noted that I also had tabbed teenager Scott Hynd for this post (given that Transfermarkt said that his contract was expired).  However, images of him from Alloa's first training session for the new season – promptly had me frantically hitting the delete button.
You can follow Rangers Report on Twitter @TheGersReport
You can follow Mike Driggs on Twitter @RSCPDX & see more of his work over at his site