written by – Rangers Report 
Moneyball.  It's the first term most people think of when they hear words like "analytics" & "advanced stats" bandied about in sports.  There are believers, skeptics, & curmudgeons who just don't seem to believe in progress (I see you Roy Hodgson).
Regular readers of this blog will know that I believe that statistics can be an entry point to insight & that it can help pinpoint trends that the real experts (coaches, scouts) can use to improve what they do.
This summer I've decided to throw together some spreadsheets of data on players from Scotland's League One to see what talent is out there.  Basically, my aim is to put together a list of players that I would recommend Scottish Championship clubs should look to add to their squad.
I'm looking for players that not only produced at that level but probably most importantly….will come cheap!
I decided to break this up into a series of posts & will begin with a couple of players from the champions of League One who are now out-of-contract & would be available as a free transfer.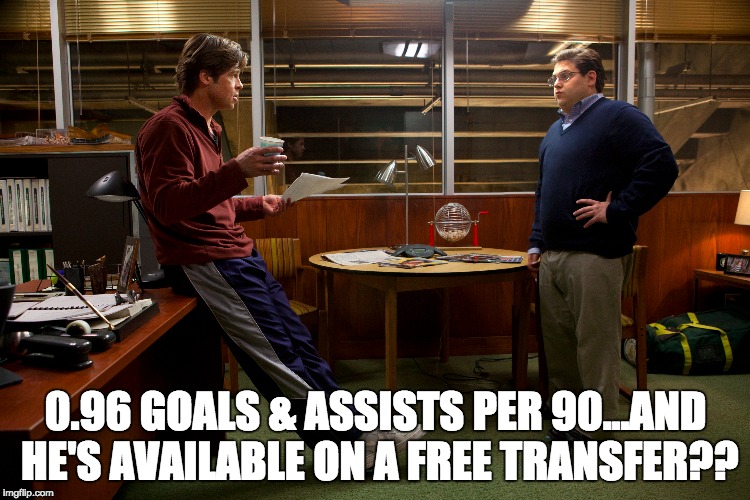 First, let's just look simply look at the numbers of my first recommendation.
| | | | | |
| --- | --- | --- | --- | --- |
| | Minutes | Goals/90 | Assists per 90 | G+A Per 90 |
| 2015/16 | 1504 | 0.48 | 0.54 | 1.02 |
| League One Career: | 7657 | 0.58 | 0.39 | 0.96 |
| Championship Career: | 2562 | 0.39 | 0.53 | 0.92 |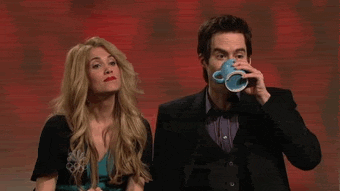 Those numbers showcase a player that has been consistent throughout his career, regardless of whether he was playing in League One or in the Championship.  Not only produce, but really has been an elite producer at this level of Scottish Football.  There aren't too many players out there that average being part of a goal per game (either by scoring or with an assist).
What makes this player even more appealing is the fact that he is only 25 & still has a few years of peak football left.  In his last full season in the Championship, he averaged 0.38 goals per 90 minutes & 0.56 assists at the age of 22.
And…he's available on a free transfer.
So, why did Dunfermline decide not to bring Ryan Wallace back for their return to the Championship?   It appears that a history of injuries may have played a big role in the decision.  He missed nearly the entire 2014/15 season & subsequently his minutes were heavily managed last season – he only averaged 43 minutes a game, compared to 73.7 in his last full season (2013/14).
Maybe that approach worked, because his production was on par to the rest of his career.  He wasn't riding high percentages either.  His shooting percentage was a little below average at 0.296 & he only outscored his Expected Goals by 0.9.
His Fenwick adjusted shot accuracy (shots on target/unblocked shots) on shots from outside the box (0.375) was on par with John McGinn, while his shooting percentage on long shots was the same as James Craigen & Barrie McKay.  Of his 60 total shots, 30% came from High Danger or Very High Danger areas.  That was equal to Liam Henderson & Will Vaulks.
Below you can see Wallace's HERO Chart to see how his output in League One compared to forwards in the Scottish Championship last season.
Wait, what the f is a HERO Chart?
HERO stands for Horizontal Evaluative Rankings Optic & these charts were first developed by Domenic Galamini last summer to evaluate hockey players & prospects.
Devin Slauson, who covers the Toronto Maple Leafs & Winnipeg Jets, provided an excellent summary of HERO Charts for The Hockey Writers.
"These charts provide an excellent opportunity to reflect on where a player should fit in his respective team's depth chart, if the player is over or underpaid, or to determine a winner in a trade."
"The best thing about it is that it is extremely easy to understand, even for fans who don't know much about analytics at all."
For hockey, the HERO Charts can show you if a player's production is up to the par of his peers around the league based on what role they play (first line, second line, & so on).
I have attempted to mimic these by seeing how a player's statistics rank among his other players who played the same position in the Scottish Championship last season.  Players were either producing numbers among the elite & top players in the league or were producing on par with some of the average to below average players at the same position.
Here's Ryan Wallace's HERO Chart:
As you can see his production in was on par with the very best forwards in the Scottish Championship in each statistical category, except for Expected Goals per shot (he tends to take a lot of shots from outside the box).  His ability to set-up his  teammates is an attribute that even the very best forwards in the Championship could not match.  Of forwards who played more than 700 minutes last season, Martyn Waghorn led the way with 0.25 assists per 90 minutes, Wallace had 0.54.  In 2012-13, he averaged 0.57 assists per 90 in his only full season in  the Championship.
Maybe the fact that he is only 5'7 may make managers look the other way…they shouldn't.  While he can play out on the wing, he played 83% of his matches in the Championship as a forward or secondary striker & the stats suggest that he could handle the physicality of Scottish football at this level.
I decided to dig a little digger on what was preventing Dunfermline from continuing their investment in such a productive player by reaching out to a blogger who covers the team.  The guys over at Pars Review Blog shared their thoughts.
"Ryan's goals in 2015-16 were all from the bench, usually in games we were three or four nil ahead, against tiring part time defenders."
"He did not score in any game he started, and most of those were after the league was won."
"He has ability but has lost his pace after being injured for various reasons over a three year period. He didn't have any injury issues last season, but he is not the same dynamic player that he was when he first joined us."
(Side note:  remember when Rangers struggled to score against 'tiring part time players'….those were the days!)
I decided to look back through Wallace's season again to see how valid this argument was.
| | | | | | | | | |
| --- | --- | --- | --- | --- | --- | --- | --- | --- |
| | Min | Sh/90 | SOT/90 | G/90 | A/90 | G+A/90 | xG/90 | G-xG |
| Starting | 946 | 1.90 | 0.76 | 0.00 | 0.57 | 0.57 | 0.23 | -2.384 |
| Sub | 558 | 6.45 | 3.06 | 1.29 | 0.32 | 1.61 | 0.76 | 3.27 |
That statistical split is pretty eye opening.  You can see that Wallace was indeed playing at a different level….when he came on in the latter parts of the match.  Dunfermline were the class of the league (winning the title by 18 points) & likely were able to overwhelm the opponents with the fitness & quite frankly, the scoreline.
Does this mean teams should pass on Wallace?  I'd suggest that he would still be worth a look.  While his shots & (obviously) his goals dried up when he started, he was still having an impact on games.  His 0.57 assists per 90 was consistent with the rest of his career & even though he did not score – his Expected Goals suggest that there may have been some luck working against him. It is a concern though that his Expected Goals per 90 was quite low for a goal scorer when he started & clearly inflated when he came on as a sub.
Bouncing back from season long injuries can be a long process for athletes & sometimes it can take a whole season for them to return to form.
Wallace's upside is clearly worth the investment, but any team that invest in that upside will need Wallace to prove his fitness levels are where they need to be.
---
The next player to be spotlighted is one that is already a hot topic of discussion this summer of transfer gossip.  He's been linked to clubs like Motherwell, Hibs, & Dundee.  So, I won't spend too much time making my 'moneyball' sales pitch here given he's already very much in demand.
Regardless, here is the HERO Chart for 23-year old Faissal El Bakhtaoui, who is coming off a sensational season with Dunfermline.
His numbers were off the charts meaning he was either waaaaay too good for League One or he was riding a hot streak of epic proportions.
Of his unblocked shots, 61% were on target (which is similar to John Baird's 68% Fenwick adjusted shot accuracy) & his shooting percentage was 0.367, similar to Waghorn's 0.377.  Forty-five percent of his shots were either High Danger or Very High Danger shots & his finishing was superb when shooting from the heart of the penalty area.  When El Bkhtaoui shot from  these dangerous areas, he was on target 70% of the time & turned 46% of those shots on target into goals.  That scoring rate is comparable to Jason Holt on similar shots.
The one red flag I would wave when it pertains to El Bkhtaoui season is the fact he scored at a much higher rate then his Expected Goals suggested he should have.  Last season, he scored 22 non-penalty goals, while his Expected Goals total was 14.6.  That represents a difference of 7.4 goals.  The highest difference in the Championship last season was Kenny Miller's 4.6.
This goes back to that original questions:  was El Bkhtaoui simply too good to be playing the the third tier of Scottish football, or was really, really en fuego?
If a Premiership team swoops in to sign him, they should be ready to send El Bkhtaoui out on loan to a Championship team if he does not hit the ground running.  The most logical next step for his progression would be to see if he can produce with a Championship side.  Hibs would be an option if Jason Cummings left, but that is looking less likely then at the beginning of the summer.
A return to Dunfermline may not be sexiest of moves, but it may be the best.  The club has set aside money in the budget to cover his salary, but there does not appear to be much contact between the two parties lately.
This tweet is from Dunfermline's General Manager, Mikey Mlotkiewicz, who was actually commenting on El Bkhtaoui 's HERO Chart that was shared with Mlotkiewicz.
You can follow Rangers Report on Twitter @TheGersReport