written by – Rangers Report 
The objective of this series is to comb through the statistics produced by players in Scotland's League One in order to tab talent that teams in the Scottish Championship should consider targeting.  For the most part, players who are out-of-contract will be highlighted.  Free transfers are the best kind of transfers for teams at this level.
In part one, I highlighted the talents of Ryan Wallace & Faissal El Bakhtaoui of Dunfermline Athletic.  A day after the post was published Wallace signed with League One rivals Albion Rovers (just a coincidence of timing, trust me).  El Bakhtaoui is still on the market as is seeking to make the jump to the Premiership.
In Part II, I decided to focus on Peterhead, the Challenge Cup runners-up, who also enjoyed a +25 goal differential  last season.
One of the players I was going to discuss, Leighton McIntosh, re-signed with the club this week.  I was actually going to slap a buyer's beware sign on him.  Yes, he scored twelve goals & averaged a scintillating 0.83 goals per 90 minutes.  Good numbers, really good numbers.
Dig deeper & you see a player due for some steep…..steep regression.
Not only did he score 7.43 more goals than his Expected Goals projections (in only 1,302 minutes)…his shooting percentage was higher then Roy of the Rovers' scoring rate for Melchester Rovers.
McIntosh had thirteen shots on target last season….twelve of them beat the keeper for a goal.  That's right, his shooting percentage was 0.923.
This is a prime example of why managers really need to spend time peeling back the layers of information to see what's behind some of the raw data.  For his career McIntosh has averaged 0.37 goals per 90, last season his rate spiked to 0.83.  I wonder what will happen next?
My strongest recommendation of players from Peterhead to be considered by Championship teams is Jordan Brown.  The 23-year old midfielder is a product of Aberdeen's youth system & he has been with Peterhead since 2013.
Below is his HERO Chart from last season.  These were introduced in the first part of this series & can give you a sense of where a player's production stacks up to players in the Scottish Championship from last season.  For midfielders, I have focused on the following offensive statistics:
shots per 90 minutes
shots on target per 90
non-penalty goals per 90
assists per 90
shots on target from outside the penalty box per 90 (i.e. can he test the keeper with long range shots?)
Expected Goals per 90
As you can see, his production at a League One level is on par with the top midfielders in the Championship.  Clearly, those numbers would be difficult to replicate at a higher level – but there's enough there to warrant further scouting by Championship clubs.
For some context, his shots per 90 was comparable to Jason Holt.  His shots on target per 90 & goals per 90 are similar to  James Craigen (who has switched to Falkirk from Raith).  His assist rate is low but comparable to Kyle Hutton (I know, I know — but Hutton actually had the 13th highest assist rate for midfielders last season – go figure).  His shots on target from outside the penalty box is at the same rate as Jason Holt, as is his Expected Goals per 90.
So basically, he his ceiling is on par with a Jason Holt or a James Craigen & he has the playmaking abilities of Kyle Hutton.
Not perfect, but even Holt's assists per 90 was only 0.14.  It would be interesting to see some of his passing statistics & chances created numbers but those are nowhere near being available at this level (or in Scottish football, in general).
Like Holt, Brown is short…like 5'5 short.  It should not be a concern, in fact the midfielder had ten headed shots last season which is actually two more then Peterhead's high scoring forward – Rory McAllister (who is 6'1)!
So, yes…Scottish Championship managers – get on the phone & see what Jordon Brown has to offer.  Did I mention that he's a free transfer!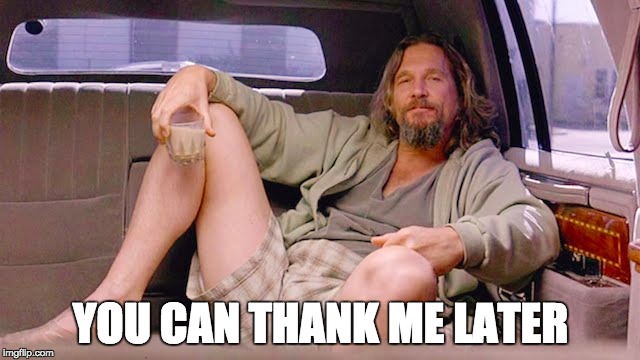 Now, I went into this expecting to dig up numbers of why a player like Rory McAllister should look to make a jump to the Championship.  The former Caley Thistle striker has scored 177 goals since 2005 & still is only 29.  Since he's joined Peterhead, he has averaged 0.69 goals per 90 in league play & that covers over 150 matches.  His highlight reel would be endless.
His HERO Chart for last season is also quite impressive.
His numbers compare to players like Martyn Waghorn, Anthony Stokes, Jason Cummings, & Kenny Miller.  Basically the top strikers from the Championship last season – three of whom have moved on to bigger & better things (sorry, Jason).
However, that Expected Goals per shot rate is low, really low.  Remember how I mentioned that Jordon Brown had more headed shots then McAllister.  Brown only had eight less shots with the foot from the heart of the penalty area then McAllister.  Couple that with the fact that Rory McAllister had 85 more total shots then Jordon Brown.  Yes, 85!
McAllister took 135 shots last season, which on the surface is a staggering number. That's until you realize that 67 of them came from outside the penalty box.  The last thing you want (or need) is your top striker taking half of his shots from an area in which 5% of shots are usually converted.  While, McAllister did convert 10% of those shots for goals – you don't want your striker making life easy on a defence by taking the majority of his shots from distance.  McAllister only had 19 (!) shots from the heart of the penalty box (he scored on six of them, which is a 32% scoring rate).
I don't want to make any assumptions about why this happened, but given that his prime years are now past him…the message to Championship managers is to let McAllister stay at Peterhead.
The last player spotlighted is one that is coming off a pretty decent season with Peterhead, playing in 2,415 minutes, & like Brown, saw his  contract expire this summer.
Like McAllister, 25-year old forward Shane Sutherland began his career with Inverness & has been plying his trade in the lower leagues since 2013.  After a couple of seasons in League Two, Sutherland scored 13 goals & added seven assists in his first (& only) season with Peterhead in League One.
His HERO Chart suggests he may be worth a flyer from a team in the lower half of the Championship looking to add depth to their forward ranks. But, that's probably a stretch.  Really there isn't enough here to suggest he's ready to make the leap beyond League One.
You can follow Rangers Report on Twitter @TheGersReport