written by – Rangers Report 
I've spent a lot of time this summer still focusing on the results from last season's Championship, rather than looking ahead to the challenges facing Rangers as they make their return to Scotland's top flight.  This is largely due the fact it's the only data I have.  The DIY approach to analytics in Scottish football means you can really only play around with  the numbers you collect on your own.  Nonetheless, many of the ideas coming out of posts this summer will be applied to the Premiership…once that data exists.
And now on with the show…
It has been pretty well established that the art of scoring goal scoring is actually pretty random & even your top goal scorers are not destined to repeat their tallies year-by-year.  Back in 2013, Ben Pugsley discussed the idea that goal scoring is random & not highly repeatable in an article for Statsbomb.  
He concluded that, "the year-to-year correlation [of consistent goal scorers] is virtual non-existent. There are obviously outliers here, players who can reproduce goals per 90 year-on-year but those players are mighty rare, even in the [English] Premier League."
"There isn't one metric that we use to evaluate strikers that has a particularly high level of repeatability from one year to the next. But if we are to choose any of the metrics to try and predict future performance then shots per 90 and shots on target per 90 are clearly the two we should use."
"The percentage metrics – shooting accuracy % and scoring % – are, to borrow a turn of phrase from MC79, a crapshoot. We know these metrics are predominantly luck driven, we know they regress heavily and it would be folly to predict the future performance of a striker using either of those metrics."
Like any crapshoot, sometimes you ride a hot streak & other times your luck runs out.  Take the example of Peterhead's Leighton McIntosh.  The League One striker just signed a new deal to stay with the club.  It was a well earned contract.  He scored 12 goals in only 1,302 minutes for a rate of 0.83 goals per 90.  That's nearly a goal a game.
Ummm….McIntosh only had 13 shots on target last season.
That's right… 12 goals…..13 shots on target (that must have been a hell of a save).  This equates to a shooting percentage of 0.923.  Ryan Hardie's shooting percentage of 0.500 while on loan with Raith Rovers is high & likely to come down… McIntosh's?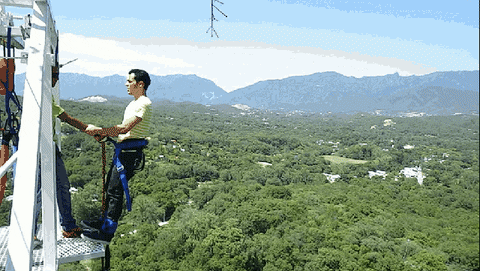 Like Pugsley pointed out, a better indicator of future success will be the shots that players take.  That's why Expected Goals are embraced by so many because the measure puts an actual value on each shot a player takes based on where they take it & how they take the shot.
For the purposes of this post, I am going to eliminate shots that, like goals, tend to be reliant on randomness for success.  For example, for every glorious long range goal that James Tavernier scored last season – there were misses – a lot of misses.  Tavernier took 62 shots from outside the penalty box last season….four were goals.  Glorious, stunning, goals.  But, forty missed the target all together, while 18 were saved.
The Rangers right back actually scored more goals from the Scoring Chances he had.  Tavernier slotted home five goals on twelve shots that have been deemed Scoring Chances.
Scoring Chances are identified as shots coming from Zone 1 (the goalie's six yard box, aka Very High Danger Shots) & Zone 2 (the heart of the penalty box, aka High Danger shots).  Below you'll find the scoring rates from the Scottish Championship last season, you'll also see why I may be excluding headers from the heart of the box as being Scoring Chances in the future (another post, for another time):
| | | |
| --- | --- | --- |
| Zone | Kicked Shots | Headed Shots |
| 1 | 44% | 26% |
| 2 | 21% | 9% |
| 3 | 9% | 0% |
| 4-6 | 5% | — |
As I poured through the data from last season, I wanted to find out which players were generating the most shots from areas that had the highest rate of success.  The rationale was that generating these shots, Scoring Chances in this case, is a skill that is more repeatable then the actual goals that may follow.
The results are below.  Every player, regardless of position, that played more than 700 minutes is represented.  Given that 162 players passed that threshold last season, I didn't label them all – trying rather to focus on the outliers.
To see an interactive model of this graph in order to find out how other players did – go here.
Each player has his Scoring Chances Expected Goals per 90 listed, along with their goals per 90.  As you can see in the chart above, not every Scoring Chance is created equal.  A kicked shot from Zone 1 is twice as likely to be goal then a kicked shot from Zone 2 & clearly a player that relies on the big header from Zone 2, may now be coaching for a certain Edinburgh rival.  So a player who generates more kicked shots then headed shots from the heart of the penalty box will have a higher Expected Goals total then the traditional British center forward.
Players above the trend line are primed to improve on their scoring rates from last season.  Their goals per 90, don't necessarily sync up with the goal scoring trends in the league last season based on the kinds of shots they were generating.  Players below the trend line may see their goals per 90 dip as there rates were higher than the norm (or in the case of Tavernier – they were scoring a proportion of their goals from shots that typically have a low rate of success).
You can follow Rangers Report on Twitter @TheGersReport