written by – Rangers Report    photo courtesy of  – Alistair Morrow (Airdrie & Coatbridge Advertiser)
Last summer, I took a glance through some spreadsheets of League One talent in an attempt to identify players that could be brought in on the cheap.  The post really was just an experiment & was born out of summer boredom & let's be honest – the spreadsheet probably included two or three columns of data – this is after all data deprived Scottish football.
The analysis of League One talent was a mix of players I suggested that Championship level teams should seriously consider, while there were also a couple of names I claimed should be avoided.
With the 2016-17 season coming to an end, I figured it's an opportune time to look back at the how those players did.
Ryan Wallace, signed by Albion Rovers for 2016-17 (last week he signed with Stranraer)
What I said last summer:
It is a concern though that his Expected Goals per 90 was quite low for a goal scorer when he started & clearly inflated when he came on as a sub…Wallace's upside is clearly worth the investment, but any team that invest in that upside will need Wallace to prove his fitness levels are where they need to be.
How did he do?
Wallace was the second leading scorer on the team with 11 goals & averaged 0.42 goals per 90 in nearly 2,400 minutes (all as a starter).  Obviously the jury is still out if he could have made the jump to a Championship club, but it's safe to say he continued to thrive in League One.
Faissal El Bakhtaoui, signed by Dundee for the 2016-17 season
What I said last summer:
His numbers were off the charts meaning he was either waaaaay too good for League One or he was riding a hot streak of epic proportions…The one red flag I would wave when it pertains to El Bkhtaoui season is the fact he scored at a much higher rate then his Expected Goals suggested he should have.  Last season, he scored 22 non-penalty goals, while his Expected Goals total was 14.6.  That represents a difference of 7.4 goals

If a Premiership team swoops in to sign him, they should be ready to send El Bkhtaoui out on loan to a Championship team if he does not hit the ground running.  The most logical next step for his progression would be to see if he can produce with a Championship side.

A return to Dunfermline may not be sexiest of moves, but it may be the best.
How did he do?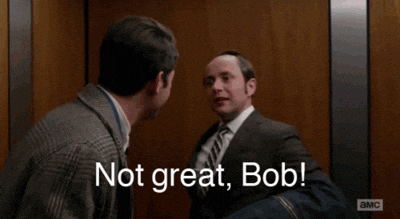 El Bkhtaoui's leap to the Premiership was a flop.  In nearly 1,400 minutes he has scored only three goals.  That's an average of 0.19 goals per 90.  That's not great….
Looking back at what I wrote above, it is safe to say that Dundee mismanaged their acquisition of the 24-year old & they must now figure out how to maximize his potential given he is signed through the 2018-19 season.
In Part Two, I focused on an analysis of a trio of Peterhead players 
Jordon Brown, re-signed with Peterhead for the 2016-17 season
What I said last summer:
My strongest recommendation of players from Peterhead to be considered by Championship teams is Jordan Brown…His production at a League One level is on par with the top midfielders in the Championship.  Clearly, those numbers would be difficult to replicate at a higher level – but there's enough there to warrant further scouting by Championship clubs.
How did he do?
In 1,548 minutes, the midfielder averaged 0.23 goals per 90 minutes.  This was slightly down from his 0.29 average the season before.  However, if you combine the past two seasons he has scored eleven goals – not bad for a 5'5 midfielder.
Leighton McIntosh, re-signed with Peterhead for the 2016-17 season
What I said last summer:
Slap a 'buyer's beware' sign on him.  Yes, he scored twelve goals & averaged a scintillating 0.83 goals per 90 minutes.  Good numbers, really good numbers.

Dig deeper & you see a player due for some steep…..steep regression.

Not only did he score 7.43 more goals than his Expected Goals projections (in only 1,302 minutes)…his shooting percentage was higher then Roy of the Rovers' scoring rate for Melchester Rovers.

McIntosh had thirteen shots on target last season….twelve of them beat the keeper for a goal.  That's right, his shooting percentage was 0.923.
How did he do?
Well, regression did indeed hit McIntosh.  His goals per 90 dipped down to 0.32.  Not horrible, but certainly not 0.83!
Rory McAllister, re-signed with Peterhead
What I said last summer:
Now, I went into this expecting to dig up numbers of why a player like Rory McAllister should look to make a jump to the Championship.  However, that Expected Goals per shot rate is low, really low.  

McAllister took 135 shots last season, which on the surface is a staggering number. That's until you realize that 67 of them came from outside the penalty box.  The last thing you want (or need) is your top striker taking half of his shots from an area in which 5% of shots are usually converted.  While, McAllister did convert 10% of those shots for goals – you don't want your striker making life easy on a defence by taking the majority of his shots from distance.  McAllister only had 19 (!) shots from the heart of the penalty box (he scored on six of them, which is a 32% scoring rate).

I don't want to make any assumptions about why this happened, but given that his prime years are now past him…the message to Championship managers is to let McAllister stay at Peterhead.
How did he do?
McAllister continued his form as a top League One striker.  His 0.45 non-penalty goals per 90 was only slightly less then his rate of 0.49 the previous season.  This was his seventh season with Peterhead & clearly can bank on finishing out his career with the League One side.
Shane Sutherland, signed with League Two's Elgin City
What I said last summer:
His stats suggests he may be worth a flyer from a team in the lower half of the Championship looking to add depth to their forward ranks. But, that's probably a stretch.  Really there isn't enough here to suggest he's ready to make the leap beyond League One.
How did he do?
Down in League Two, Sutherland thrived.  He scored 15 non-penalty goals in over 2,000 minutes for a stout 0.66 goals per 90.  That was a natural progression after averaging 0.45 goals per 90 the season before in League One.  He was the League Two Player of the Year & definitely should be on the radar for League One clubs this summer.
So…how did the analytics do?  I'd say pretty good.  Success was correctly predicted for Ryan Wallace, Jordon Brown & Shane Sutherland.  Of course, none of those players actually made the jump to the next level…so it is difficult to determine how wise it would have been for a Championship level club to sign them.
Rory McAllister was just obvious.
The analysis of Faissal El Bakhtaoui was spot on.  Going from League One to the Premiership will always be a risk & the fact that Dundee did not get creative with sending him out on loan was a case of mismanagement that could have stunted any future value he could provide the club going forward.