written by – Rangers Report    photo courtesy of Matti Raivio (All Over Press)
It has been a whirlwind couple of years for 20-year old Alfredo Morelos, who turned a loan spell in Finland into a Veikkausliiga record transfer fee & then flipped that into a transfer to Rangers for a fee believed to be over £1,000,000.   All that in just 16 months.
What spurred this quick ascent.  Goals.  Lots of goals.
In the 2017 Veikkausliiga season, Morelos scored 11 goals….in 983 minutes – that translates to 1.01 goals per 90.  In 2016, he scored 16 goals in 2,409 minutes (0.60 goals per 90).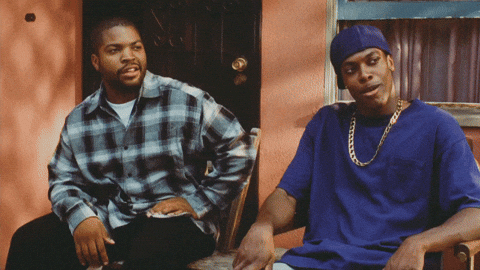 For some context, Joe Garner averaged 0.33 goals per 90 last season, while Martyn Waghorn scored 0.24 goals per 90 (penalties are not included).  Even Kenny Miller only averaged 0.36 goals per 90 last season.
Ok, but this is the Finnish football league.  A league that's actually ranked lower than Scotland in the UEFA coefficients ratings (Scotland ranks slightly above the Cyprus league…so the Finnish league must be pretty awful).  Should we be impressed by Morelos' numbers?  Are players scoring goals for fun in Finland?
One way to see how Morelos' goal scoring stacks up to his peers in the league is to apply Goals Above Average & Goals Above Replacement to forwards in Finland.  Goals Above Average (GAA) measures how many more goals per 90 a player scored that is above the average rate for a forward in that league.  In the Veikkausliiga the average forward, who played at least 500 minutes, scored 0.31 goals per 90 minutes (that average is for the past four seasons).  In 2017, Morelos scored 1.01 goals per 90 – so his GAA is 0.70.
The concept of being above average is pretty easy to understand.  But what about Goals Above Replacement (GAR)?  A replacement level player is one that would easily be replaced by a lower end player in that league (or even from the reserves).
From a statistical point of view, a replacement level player is outproduced by 80% of forwards in that league.  Basically, you could slot in any forward from the reserves or even from a lower league & expect him to produce at this level.
Dawson Sprigings, who writes about hockey analytics under the handle of @DTMAboutHeart, explained why he prefers using the replacement level in his player analysis.  "I chose to baseline my statistic to 'above replacement' instead of 'above average' because it provides a quick way to decipher if a player is fit for an NHL roster spot."  If a forward is barely scoring above a replacement level player – do you really want him in the lineup?  Last season, Martyn Waghorn output was that of a replacement level player…more on that later.
Back to Morelos….how does his production stack up to his peers in Finland?  Below you'll find the top ten seasons for forwards based on goals per 90, along with their GAR & GAA.  The age listed is the player's age at the end of the season.  These results cover the past four seasons in the Veikkausliiga.
Morelos' output in 2017 was on a whole different level, but even his 2016 results rank as the 8th best goals per 90 since 2014.  We won't even mention the fact that he also has 10 assists over the past two seasons…(but I just did).
Now you may be wondering, why do you need Goals Above Replacement or Goals Above Average when you have goals per 90?  What's the point?
What GAA & GAR do is GIVE YOU CONTEXT rather than a raw number.  Burton Albion just handed out its largest transfer fee ever for Liam Boyce.  Boyce scored 23 goals last season in 2,971 minutes & 18 of those were non-penalty goals.  That translates to 0.55 non-penalty goals per 90 minutes.  That's good, really good.
Now how much better is he when compared to a replacement level forward?  Boyce was good for 0.37 goals per 90 more than the replacement level forward in the Scottish Premiership.  That represents an elite level of production in Scotland's top division.  But still, just a number right?
Here is a visual representation of how many forwards were at each level of GAR over the past four seasons in the Scottish Premiership:
The vast majority of forwards fall in that 0.00 to 0.34 GAR range.   Boyce's 0.37 pushes him into that elite category of forwards in the Premiership.  The other names in that category over the past four seasons are Leigh Griffiths, Kris Boyd, Anthony Stokes, Moussa Dembele, Kane Hemmings, Kris Doolan, & Adam Rooney.  Also, in smaller sample sizes you'll find Edward Ofere, Alex Fisher, Abiola Dauda, & Simon Murray.
Before we move on, & it pains me to say this….but Leigh Griffiths is really, really good.
Griffith's scoring rates for the past three seasons represent the three best scoring rates of any forward in the Premiership since the beginning of the 2013-14 season.  He also has the sixth best goals per 90 in the same time.
GAR & GAA can also give you context when comparing players in different leagues.  Of course, it won't tell you if success in one league will translate to another league – smarter people than your humble author have developed those kinds of systems.
Alfredo Morelos is the latest forward that Rangers have brought in with the hopes of finally finding someone not named Kenny Miller to take over the role as the club's top striker.  Martyn Waghorn was plucked from the English Championship, while Joe Garner was the big money signing who had split his career in the Championship & also in England's League One.
In the season prior to signing with Rangers, Waghorn scored three goals in 784 minutes, while Garner scored six goals in 3,368 minutes.  After breaking those numbers down to per 90 minute averages – Waghorn scored 0.17 more goals then a replacement level forward in the English Championship.  Garner's GAR was -0.07.
Morelos is coming off the best goal scoring season in a long time in Finland.
The year prior to signing with Rangers, Waghorn was an average forward in the English Championship.
Joe Garner was worse than a replacement level forward in the same division.  That's bad…when you're below replacement level….you really don't belong in that level of football.  Let's just say that "normally" you don't turn that situation into a £1,800,000 transfer fee!
Garner's actual replacement for Preston North End was Jordan Hugill.  He averaged 0.34 goals per 90 & a Goals Above Replacement of 0.17.  Preston replaced Garner with a player they had loaned out the previous season to an English League Two team…meaning they literally replaced Garner with the next player in line & he produced like a league average forward (his numbers are eerily aligned with another aforementioned league average striker).
Why did Rangers have such high hopes for Joe Garner?  It can't be from what they saw in 2015-16!
The previous two seasons, Garner was an elite forward in England's League One.  In 2014-15, his Goals Above Replacement was 0.45 & in 2013-14, it was 0.36.  In those two seasons he scored 43 goals & his goals per 90 rates were among the very best in the past four seasons of England's League One.
Mark Warburton took a calculated risk when signing Garner.  The hope was that Garner would regain his form by stepping down to the Scottish Premiership after his struggles in the English Championship.  When Waghorn made the even steeper step down from England's Championship to Scotland's second tier – he was a huge success.
Unfortunately, both players struggled in Rangers return to Scotland's top flight in 2016-17.
Garner's GAR went from elite in League One to below replacement level in the Championship to slightly above replacement level in the Scottish Premiership.
Waghorn was an average striker in England's Championship & became an elite level striker in the Scottish Championship.  He then dipped down to a replacement level striker in Scotland's top flight.
What about Kenny Miller?  Did you really have to ask that?
I wish you hadn't.
Last season, Kenny Miller was an average forward at the Premiership level.  His Goals Above Average was 0.02, so yeah…he was average.  He's also 38 years old & seems to have a knack to score big goals & damn the stats…he's the first name I put in any starting eleven for an Old Firm match.
But….he really can't be a team's top striker, or that team is going to struggle.  What's that?  He was Rangers best goal scorer last season?  Things were uglier than I realized during my time away…
What about 2015-16?  Maybe he can return to that form.   His 0.46 Goals Above Replacement is among the best scoring rates in recent years in the Scottish Championship.  But….the year before his goal production was actually closer to a replacement level player than the legend we know Kenny Miller to be.  His Goals Above Average that season was actually -0.02…he was a below average goal scorer in a below average league.
What happened in the 2015-16 season?  Let's just call it an unsustainable hot streak that screamed, "regression is a'coming!"  Of his shots on target that season, 56% beat the keeper for a goal (40% is really good, 56% is once in a career good).  That translated to Miller having the highest rate of goals above his Expected Goals in the Championship that season.  His xG total for that season was 9.40, he scored 14 (that's a difference of 4.60).
This past season, Miller's xG were 8.81 & he scored 11.  His finishing still outpaced his expected outcome but that overall production dipped from 0.63 goals per 90 to 0.36.  He went from elite in the second tier to average in the top division.  Can we really expect Miller to see his production improve as he inches closer to 40?  Note:  2016-17 Expected Goals numbers courtesy of @TheBackpassRule 
So…what did we learn today?
We learned that by applying Goals Above Replacement & Goals Above Average to football we can add some context & description to what a certain goals per 90 rate means for different leagues.
We learned that making the jump up a division can be a real struggle in football.  Joe Garner went from an elite level striker in England's League One to a replaceable level forward in the English Championship.  His actual replacement became average…something Garner was nowhere near being at that level.
Garner was slightly better in the Scottish Premiership but was still below average.  How much did Ipswich pay for him again??
Martyn Waghorn has always kinda been average & last year he became a replaceable level forward…meaning he really shouldn't feature in the starting eleven at this level.
Kenny Miller isn't much more than an average Scottish Premiership forward now.  That doesn't diminish his exceptional career….it's just the current reality of the fact that it's 2017, not 2007.
Alfredo Morelos better be good or Rangers are kinda screwed.
We did learn that he's the best forward to come out of Finland in a really long time though….there's that!
Epilogue
What about Joe Dodoo?  How does he rate in his cameo from last season.  Dodoo scored three goals in 608 minutes.  That's an average of 0.44 goals per 90 minutes.
His Goals Above Replacement is 0.26.  Remember that graph that showed how many forwards were at each GAR level?
Yeah, that one.  A GAR of 0.26 isn't sensational, but it's on the top end of most forwards in the Scottish Premiership.  Martyn Waghorn was on the bottom end with a GAR of 0.05.  Nearly any forward in the Premiership could walk into the lineup & outproduce Waghorn last season.
Can someone explain to me why Waghorn is still in line to get more minutes than Joe Dodoo next season??