written by – Rangers Report     Photo Courtesy of – PA
As many of you know, I launched a new feature of this site over the past weekend.  Throughout the season, I will be publishing in-depth player statistics for the Scottish Premiership.  This collection of data will be unlike what most people are used to when it comes to the availability to stats covering football in Scotland.
It will likely be overwhelming to many who click on the link.  Over 100 players & over 100 columns of data tends to be an eyesore…at first glance.
The objective of this post is to help guide people through the data, while also sharing some of the results from week one.
Before we continue —- here is the link to the data.  It will be free to access until September 7th.  After that there will be a one-time fee of £15 to access the stats.
The inspiration for releasing this data is to catch Scottish football analytics up to the other sporting world I obsess about….the NHL.  Sites like Hockeystats.ca, Natural Stat Trick, & Corsica have been my go-to destinations throughout the hockey season.  Before that, Extra Skater & War on Ice established the expected norm that any fan could get access to endless amounts of objective information.
As the interest in statistics continues to flourish in Scotland, I figured that this was an opportune time to get as much data out there as possible.
But again, it may almost be too much information the first time you visit the site.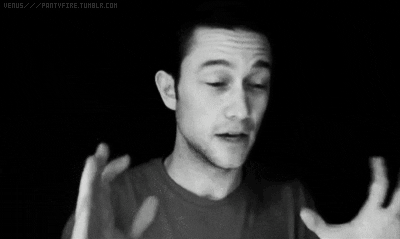 It's ok…stay calm.  Here are a few tips to help navigate the process:
First, spend some time reading through the glossary before you begin scrolling through all the numbers.  If you don't…abbreviations like FenAdj ScChAcc or xGCont will go right over your head.
Then, beginning looking for stats you see some real value in.  For example, FenAdj ScChAcc, also known as Fenwick Adjusted Scoring Chance Accuracy, measures the rate of unblocked scoring chances a player gets on target.  As the season goes on, this could be a real indicator of how effective a team's attacking players are performing.  If your main striker can't even force the keeper into a save from High Danger shots then it's time to find a new forward.
Think of blending what's important to you when evaluating players with the data that applies to those values.
It's kind of like a Venn Diagram.
Jonathan Willis recently made this analogy on The Hockey PDOcast. One circle represents what fans see as important when analyzing the performances of teams & players.  The other circle represents the world of advanced stats.  There is overlap there.  There are stats that are aligned with what supporters prioritize.
Look for those stats that are similar to what you see as important & go from there.
Back to the example of what attacking players do with the scoring chances they get.  When you look at the data collected you'll find a whole section on Scoring Chances.
Scoring Chances:  kicked shots that come from the red shaded area.  Headers are only included if they come from vicinity of the six yard box
In the data, you'll find everything from the total number of Scoring Chances a player gets, how many they get on target, at what rate they score from Scoring Chances.  You'll also see the percentage of a player's total shots that are Scoring Chances.  You'd assume that you want your forward to take most of his shots from that highlighted danger zone.  If he's not…that's a red flag.  Maybe the forward struggles to find space in the box, or maybe the team struggles to find effective ways of getting the ball into that area.
All right….let's get to some of the results from Week One.  This is an incredibly small sample size of data, but it's still fun to see who the best performers were in the first week back to league football.
Expected Goals
Expected Assists
xG Chain (again, check the glossary for definitions)
Scoring Chances
Key Passes
Offensive Statistical Contribution Rating (OSCR)
That's it for now.  Remember, here is the link to all of the data.
Feel free to send any questions you have about any of this either via Twitter or email (therangersreport@gmail.com)