written by – Rangers Report    photo courtesy of – Keith Campbell (The Sun, Glasgow)
The stats used in this post come from a database of nearly 100 statistical categories that I'm collecting this season for the SPFL.   Access to updated stats will only be made available to people who contribute a one-time fee of £15.  If you are interested, read more here.  
Seven matches into the season, 25 forwards have played at least 250 minutes.  Only a handful have scored three or more non-penalty goals this season – Alfredo Morelos, Louis Moult, Leigh Griffiths, Stevie May, Steven MacLean & Anthony Stokes.  Basically one forward from each of the top six teams (go figure).
At the same time, six have failed to score so far (again 250 minutes is the cutoff):  Greg Stewart, Rory McKenzie, Conor Sammon, Kenny Miller, Alex Schalk & Miles Storey.  Well, the Partick Thistle version of Miles Storey has yet to score – he actually did score in his four minutes for Aberdeen…so put a big fat asterisk next to his name. *
How about those 13 forwards in between the top & bottom?  Simon Murray has one goal (I don't count penalties)…should Hibs be worried? Esmael Gonçalves has two tallies for the season…is that good enough after seven matches?
Over the past four full seasons in the Scottish Premiership, the average forward who played at least 400 minutes averaged 0.342 goals per 90 minutes.  So as teams are evaluating their forwards output this season, that could be a benchmark to see if production is either above or below that average.
Below you will find each forward ranked by their Goals Above Average.  This subtracts that average rate from a player's goals per 90.  For example, Alfredo Morelos currently averages 1.05 goals per 90, which is 0.708 higher than the average rate.
Only 36% of the forwards who have played at least 250 minutes this season are scoring at a higher rate than the average Scottish Premiership forward from the previous three seasons.
Even though players like Simon Murray, Kyle Lafferty, & Kris Boyd have scored this season – their current production is below average.
Should teams like Hearts & Hibs be worried that half of their strike force is below average if the other half (Goncalves & Stokes) are making up for it with above average scoring?  At what point, should teams seriously consider replacing a below average forward in their lineup?
That's where Goals Above Replacement comes in.
Back in June, I introduced using Goals Above Average (GAA) & Goals Above Replacement (GAR) as an attempt to give some context to Alfredo Morelos' goal scoring rates in Finland.
The concept of being above average is pretty easy to understand.  But what about Goals Above Replacement (GAR)?  A replacement level player is one that would easily be replaced by a lower end player in that league (or even from the reserves).

From a statistical point of view, a replacement level player is outproduced by 80% of forwards in that league.  Basically, you could slot in any forward from the reserves or even from a lower league & expect him to produce at this level.

Dawson Sprigings, who writes about hockey analytics under the handle of @DTMAboutHeart, explained why he prefers using the replacement level in his player analysis.  "I chose to baseline my statistic to 'above replacement' instead of 'above average' because it provides a quick way to decipher if a player is fit for an NHL roster spot."  If a forward is barely scoring above a replacement level player – do you really want him in the lineup?  Last season, someone like Martyn Waghorn had an output that was that of a replacement level player.
From the past four seasons data for forwards, 80% of them were able to score at a rate of 0.185 or above.  Anyone scoring at that rate or lower should literally be up for replacement in the lineup.
Of course, a forward may be generating good chances & is truly overdue to score.  For example, Alex Schalk has yet to score in his 311 minutes for Ross County.  He has 14 shots & seven have been on target.  His Expected Goals total is 1.76 for a scintillating average of 0.25 xG per shot.  Given he has zero goals, his rating will be very low but if you compare Schalk's stats to someone like Partick Thiste's Conor Sammon…you'll see a striker who is about to score & a forward who really needs to see his minutes replaced.
Conor Sammon?
In 306 minutes, he has one shot….one single shot & he missed the target completely.
So, after I share the Goals Above Replacement numbers….I'll mix in other stats to see if a) the scoring rate is sustainable & b) is the player contributing in other ways beyond goal scoring.
Simon Murray's GAR is -0.03.  He only has one non-penalty goal in 575 minutes for a goals per 90 of 0.16.  On the surface, that simply isn't good enough.  The fact that no other Hibs' player has more than one goal beyond Anthony Stokes puts an even brighter spotlight on Murray.  It also should be noted that Murray's GAR for the Championship level last season was 0.23 (identical to Goncalves' rate this season).
Murray's poor scoring is a red flag.  To what extent, is this concern legitimate?   The following stats radar brings together Murray's overall contributions so far this season.
This set of data should have Neil Lennon pumping the brakes a little bit on benching Murray.  He's doing what it takes to score.  His Expected Goals rate & xG per shot are pretty solid as 50% of his shots have been Scoring Chances.
I define Scoring Chances as being:
Kicked shots that come from the red shaded area.  Headers are only included if they come from vicinity of the six yard box
What it all comes down to is that he is simply not finishing the shots he does get on target.  His Shooting Percentage (rate of shots on target that are goals) is 0.13….that's not good.  Given the quality of shots Murray is getting…I'd expect that rate to go up.
However, if the goals don't start coming -he really isn't doing much else to contribute offensively.  His low xG Chain suggests that he isn't very involved in the passing network leading to shots & that is also seen in his low Expected Assists.
How about the others?  First, we should clarify what GAR rates are really good, which ones are kinda good, & which ones are troublesome.
This graph shows the number of forwards in the Scottish Premiership who have attained different Goals Above Replacement rates over the past four full seasons.
Ignore the random years, this was from a different post that I did.
Looking at these ratings, anyone with a GAR of 0.34 or above is scoring at an excellent rate for a Scottish Premiership forward, while anything 0.42 or above is truly elite.
Right now Louis Moult, Leigh Griffiths & Alfredo Morelos are scoring at elite levels.
Morelos, in particular, has been sensational this season.  What makes his GAR of 0.87 even more impressive is the fact that rate basically matches his GAR last season in Finland (0.84).  For even more context, the highest GAR in a full season since 2014 is Leigh Griffith's 2015-16 season when he had a Goals Above Replacement of 0.70.  That season he scored 27 non-penalty goals in 2,739 minutes (0.89 goals per 90).
Can Morelos keep scoring at such a high rate (for the second season in a row)?
Ironically, Morelos' xG numbers & Scoring Chance data is actually pretty similar to Murray's.  The obvious difference has been Morelos' finishing.
The reality is that Morelos' Shooting Percentage of 86% is not sustainable.  It just isn't.  But to counter that, if Rangers can find ways to get Morelos more shots than maybe the dip in scoring won't be too drastic.  His rate of 2.63 shots per 90 is 8th for all forwards, which is pretty good but not elite.
At 25 years old, Louis Moult is in the peak years of his career with three full seasons left before he turns 29…….and his contract expires at the end of this season.  It's safe to say that his performance this season will get an awful lot of attention.
Hmmm….not exactly what I expected.  His goals, shots, & xG all line-up as being very, very good.  Then, it gets interesting.  His xG per shot of 0.15 is ninth highest for forwards.  This is skewed a bit by the small sample size that accompanies playing only seven matches, but the fact that only 29% of his shots are Scoring Chances is not what you want to see from a top forward.  Fourteen forwards have higher Scoring Chance Rates then Moult.  Motherwell is sixth in the league as a team in creating Scoring Chances….so is this a shot selection issue for Moult, or a byproduct of a team that is average at generating high quality shots.
Either way, his reliance on lower quality shots drives down his Fenwick Adjusted Shot Accuracy (the rate of unblocked shots that are on target) & his Shooting Percentage.
Beyond that, he is even more one-dimensional then Morelos when it comes to creating chances for others with his passing.
Who's next?
Let's return to the graph that shows us what GAR rates are most common.
You can see that most forwards fell in the range of 0.10 to 0.18.  Those rates equate to scoring rates that are average to slightly below average.
This season there is one forward who epitomized the average Scottish Premiership striker & Faissal El Bakhtaoui is his name.  His Goals Above Average is -0.03 & given that most forwards are scoring at below average rates this season, it makes sense that the 'average' Premiership forward is actually 'below average.'
El Bakhtaoui is fifth in the league for shots per 90 for forwards, but he has developed a well-earned reputation for launching hopeful long range shots (67% of his shots come from outside the box).  Of those shots, 45% of his unblocked shots are on target, which is actually pretty decent….0% have actually scored (which is kinda normal).
This reliance on long range shots, drives down his Expected Goals & you can really see that in his xG per shot average of 0.11.  El Bakhtaoui made the jump from League One to the Premiership and has yet to prove that he can come close to scoring at the rates he did against League One competition.  His GAR of 0.56 against teams in the third tier of Scottish football suggested he could potentially thrive at the next level….not at the top level.
Now for the bad….
I actually used Goals Above Replacement stats to justify that Hearts were making a smart & calculated risk in signing Kyle Lafferty this season.
So far…I was pretty wrong in that assessment.
Oh…dear….god….that's……bad…….really……bad.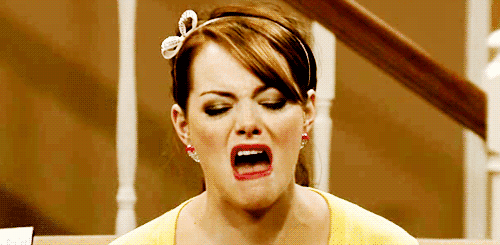 Remember how Simon Murray's radar showed how a manager should continue giving a replacement level player a chance…well, let's call this the opposite of that.  Now, Lafferty did score on his only shot on target so that skews the radar a bit….but it's still so bad.
Lafferty has zero Scoring Chances this season in 451 minutes & has zero Key Passes that set up Scoring Chances.  He literally has been a waste of space for Hearts this season.
It's not all Lafferty's fault.  As a team Hearts have only created ten Scoring Chances.  Even Esmael Gonçalves only has two Scoring Chances so clearly the team really struggles getting the ball to its forwards in dangerous positions.
Let's finish with Kenny Miller.  The Rangers veteran has yet to score in league play this season & the fact that he turns 38 years old in December has to be factored in when looking at his data.  Will he start scoring again or has is career finally hit the wall?
Rangers supporters have not been pleased with Miller this season but you can see that even when he isn't scoring, he is supporting his teammates in attack.  He is the first forward that we have highlighted that has a good xG Chain per 90 & his high Expected Assist totals (for a forward) or driven by his ability to set up his teammates for Scoring Chances.
Unfortunately, Miller's main job is to score goals & his low shot totals are a real concern.  When he does get shots they tend to be dangerous, but he isn't even getting half of his shots on target.  Actually 50% of his Scoring Chances have been on target, but that's significantly below the average Fenwick Adjusted Shot Accuracy rate of 68% on Scoring Chances.
Have radar requests?  Let me know…either here or on Twitter.