written by – Rangers Report    photo courtesy of – RFC
The story line after Friday's victory for Rangers was that the squad of players had rallied behind Pedro Caixinha & I don't doubt that many in the squad were inspired to impress on behalf of the gaffer.
But were they really less motivated last week in the first Old Firm match of the season?
I don't want to diminish Rangers much needed win, they scored three goals off of their only four shots in open play & added a Graham Dorrans' penalty to make the scoreline look very one sided.
I won't mention that the Expected Goals were heavily in favor of Hamilton (1.88 to 0.47).  Much of that came down to the scoreline being so skewed in Rangers favor, after the three goal burst in six minutes & due to the fact that Rangers played with ten men for half an hour.  Prior to Ryan Jack's red card, the xG was actually basically tied (0.47 to 0.45 in Rangers favor).
Last week against Celtic the difference came down to Craig Gordon's ability to make a save (v Morelos) & Wes Foderingham's inability to make the save on Leigh Griffith's goal.
This week, Foderingham bounced back with a very strong performance that kept the scoreline at 4-1 with five saves in the closing minutes of the match (including the penalty save).
Then there's Darren Jamieson.  The former Livingston goalie was forced into action as the regular keeper was sidelined by a lacerated kidney.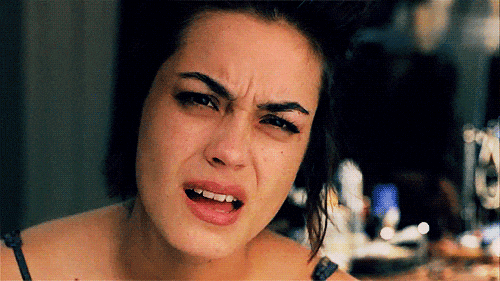 Now let's do a little role playing. 
Back in the summer of 2016, Hamilton was in search for a back-up goalie .  The club obviously operates with a tight budget so they're not exactly in a position to splurge £250,000 on a reserve goalie.
Now let's pretend they had the foresight to employ an analytics team to crunch numbers & help guide the search for a role that isn't all that important until the starter….let's say lacerated his kidney.
<Scene> 
INT.  THE OFFICES OF NEW DOUGLAS PARK
First team coach, Guillaume Beuzelin, enters the office of his first team analysts, who are all fiendishly huddled over their computers.
In a strong French accent he says, "So, it looks like Darren Jamieson may be available.  He started a handful of matches for Livi & we think he'd be a magnificent choice & it won't cost us much."
He then puts his cigarette on the nerd's desk.
"Let me know what your spreadsheets tell you & get back to me as soon as you can.  I don't think Jamieson will be on the market long."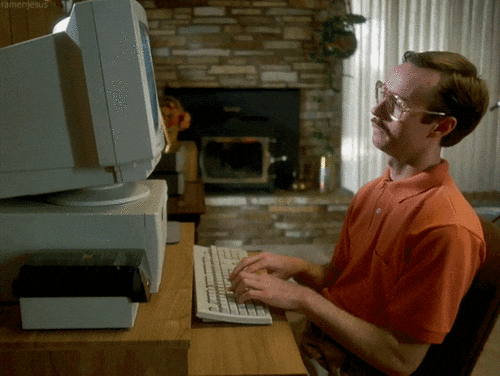 The analytics team go to work & within a couple of hours shoot back emails (they don't do face-to-face conversations all that well) to both Beuzelin & the manager Martin Canning.
Subject:  Urgent!! PLEASE READ!

Hi Martin & Guillaume,

So…about Darren Jamieson.  WHATEVER YOU DO…DON'T SIGN HIM!!!!

He his a League One goalie, at best. 

You know that saying, there are more fish in the sea….well, give us a day & we'll give you a list of goalies better than him that will cost you the same price.

Here are our findings:

Livingston's Marc McCallum joined the club on loan from Dundee United in September.  His addition was desperately needed as his predecessor, 

Darren Jamieson

, was really struggling to keep the ball out of the back of his net.   Jamieson was allowing 2.0 goals per 90 minutes, while McCallum's has only allowed 0.67 goals per 90.  While the defence has improved in front of McCallum – 0.39 xGA per 90 compared to Jamieson's 0.61- McCallum has clearly solidified the play in goal for Livi. (Rangers Report, November 2015)
How important is goalkeeping?  If you're Livingston – it's the difference between fighting for a play-off spot for promotion & a play-off spot for relegation.  With Marc McCallum in the lineup this season they have earned 100% of their wins & 83% of their draws.  Of their 24 points, he has been in goal for 23 of them.  They have averaged 1.21 points per game with McCallum, which is more than Morton's current form of 1.19 points per game.  Morton is six points out of a play-off spot.  Currently, Livingston sit ninth in the league & are mired in a struggle with Dumbarton to avoid the relegation play-offs.  What happens when McCallum, on loan from Dundee United, wasn't available.  Well, 

Darren Jamieson

 happened.  In his nine appearances, he had a save percentage of 0.625.  In McCallum's 19 games, his save percentage has been 0.731.  That difference translated to Jamieson allowing 1.38 more goals per game then expected compared to McCallum – who has allowed only 0.41 more goals per 90 then expected.  Livingston only managed one draw in Jamieson's nine starts (0.11 points per game).  If Livi had the same points per game ratio in those matches as they have with McCallum that would equate to a difference of 10.89 points. (Rangers Report, March 2016)
You want graphs???? Here ya go…find Jamieson on each of these & then DELETE HIS PHONE NUMBER FROM YOUR CONTACTS!!
Below you'll see each goalkeeper's save percentage in relation to the difficulty of the saves that they were forced to save.  This difficulty is represented by the average Expected Goals value per shot on target that the goalie faced.  Note that these Expected Goals totals are based on shots on target only, not every shot attempt.  The objective is to put a value on the shots that goalies were forced to save, not the ones they watched go astray.

Now, what if we still look at save percentage but see if it is higher or lower then it should be for goalies?  A hockey analyst, who goes by the handle Don't tell me about heart, began applying Expected Save Percentages to his evaluation of goalies.  He explained, "xSV% is simply just the difference between the goaltenders actual save percentage and what we would expect an average goaltender to achieve in similar circumstances.  [So,] xSV% = Actual SV% – Expected SV%."  Rather then call it xSV% – I'm going to label the results:  Save Percentage minus Expected Save Percentage.

One statistical measure that we've used all season long is Goals minus Expected Goals (GmxG).  Basically, how many more (or less) goals is a keeper allowing than he should be.  I decided to present this data in the form of per 90 minutes average to get a real sense of which goalies were having the biggest impact on a game's results. 

All three graphs prove that Darren Jamieson was among the worst goalies in the Scottish Championship last season & should have no place in a Scottish Premiership squad. 

His save percentage is much worse than it really should be (& it's already really, really bad) & for every 90 minutes he plays he's allowing more goals then he should & honestly….he is the main reason Livingston got relegated!

This is the kind of keeper that can cost you points on a regular basis.

Sincerely, 

Analytics Nerds
Fast forward 18 months….
The bottom line is that if Darren Jamieson is forced to play extended minutes this season, Hamilton may end up in a relegation battle.  Something that could have been avoided by a simple Google Search:  The Rangers Report Advanced Stats Goalkeepers
He started off stint in goal by helping Rangers rediscover their mojo with some less than stellar goalkeeping.