written by – Rangers Report    
Disclaimer:  the methodology of the research presented here was 100% borrowed from the work of Chris Gluck who runs the Possession with Purpose blog.  His recent post on which MLS coach should be considered for the United States national team job inspired me to apply his process to Rangers' search for a new manager.
Gluck introduced his approach to identifying a quality managerial candiate with this hypothesis:
"In today's environment, world class national and domestic teams are great at 'controlling the ball' and/or great at 'controlling the opponent when they don't have the ball.'"
It seems simple, but it's what any top club would ask of a new hire.  Would any Rangers supporter disagree?
Given this belief, Gluck decided to take a statistical approach to evaluating coaching candidates.
I've taken that statement and converted it into measuring four categories of possession:  

Points per game a Head Coach averages where their team has equaled or exceeded 55% possession,
 Points per game a Head Coach averages where their team has possession greater than or equal to 50% possession but less than 55% possession,
 Points per game a Head Coach averages where their team has possession greater than or equal to 45% possession but less than 50% possession, and
 Points per game a Head Coach averages where their team has less than 45% possession.

My intent is to try and quantify/qualify three basic styles of play:

Possession-based with controlled possession starting from the back,
A mixture of controlled possession and controlled counter/direct -attacking, or
A team relying solely on "controlling the opponent when they don't have the ball" and offering counter/direct attacking as a method of penetration.

My relationships between the four measured categories of possession and three styles of play are:

#1 with #1,
#2 & #3 with #2, and
# 4 with #3.
When applying this process to Rangers managerial search, I decided to bring my own criteria into the process to narrow down the coaches to consider.
Given that both Mark Warburton & Pedro Caixinha had no experience in Scottish football, I think that it's imperative that the next Rangers manager has a strong awareness of the Scottish game.  The hope is that he can use this knowledge, along with the resources at the club (money & a burgeoning youth set-up), to create a tangible competitive advantage.
Given that criteria, I narrowed this study to four managers:Robbie Neilson, Tommy Wright,Derek McInnes, & Frank de Boer.
Of the four, de Boer is the exception.  His experience in Scotland was minimal & dates back more than ten years, but his history with the club & the current context of his career path makes me think he may be an accessible hire (especially considering, just a year or two ago the Scottish Premiership would never have been on his radar).
Before I present the objective results, let me be transparent with my own biases coming into this.
I don't rate Tommy Wright as a manager who has earned the right to lead a team like Rangers.  His league results prior to this season were comparable to the two managers who preceded him with St Johnstone.  Wright's points per match coming into this season was 1.45, while Steve Lomas' was 1.38 & Derek McInnes was 1.46 while leading the Saints.  The bottom line is that his tenure has not revolutionized the club (like many would claim), rather he has stayed the course.
Yes, I know Wright led St Johnstone to its first Scottish Cup championship & that was a great moment for the club.
However, I think evaluating a manager on his success in cup competitions is deeply flawed based on the random luck that is involved in a small stretch of matches.
St Johnstone had to play five matches in the Scottish Cup that season, three of which were against lower league clubs.  That means their path to victory came down to playing two SPL teams.
When you are isolating an evaluation to a pair of games, randomness & even luck are going to be major factors.
I'm not saying St Johnstone were lucky to win, I'm just saying I would never judge a manager's tenure solely on cup competitions.
When it comes to Derek McInnes, I'm on the fence & tend to change my mind on whether he would be the right man for the Rangers job on a daily basis (& whether there was a Heart & Hand podcast to listen to on my commute).
I'm intrigued by bringing in de Boer given his roots with Ajax's youth development system & would hope that his time there would really help influence Rangers approach to player development backed with strategic recruitment (a.k.a. "the Ajax model")
But, honestly I went into this project hoping it would support my belief that Robbie Neilson is the best candidate for the Rangers job.
Now for the results…
Data was collected for each manager for their league games going back to the 2014-15 season & for each category of possession, I tracked how many points were earned.
Rather than using a points per game average, I lean towards using a percentage of available points earned.
In a normal season, there are 114 points available.  What percent does a team earn?  For example, last season Celtic earned an absurd 93% of available points, while second place Aberdeen earned 67% & Rangers only earned 59%.
That stat alone highlights the real chasm between Celtic & its nearest competitors.
Below you'll see how many games each coach managed at the different possession breakdowns along with the subsequent results.
Pts Av: Points Available
The problem here is that this is just a series of numbers.  You can make some correlations, but it is incomplete without context.
First off, let's see what percentage of points earned is the threshold for each place in the league table.  Below you'll find the point percentages earned for the top four clubs each season going back to 2010-11 (the last time Rangers won the league).
The 2010-11 season was the last time there was a real competition for first place in the Premiership.  Rangers earned 82% of the available points that season & Celtic earned 81%.  Given the gap between Celtic & the rest of the league, any team that wants to compete with Celtic will have to shoot for earning 80% of the available points.
Currently, Celtic has earned 82% of points after eleven matches, so they're doing what they have to do to get another title….Rangers?  64%   At that rate, second place is the ceiling & the fact that Aberdeen has earned 79% of the available points is an indicator that the point ceiling for second place may be reversing the trend over the past seven seasons.
Of the managers listed above, none of them have a career point percentage rate over 67%.  The average point percentage for second place is 65%.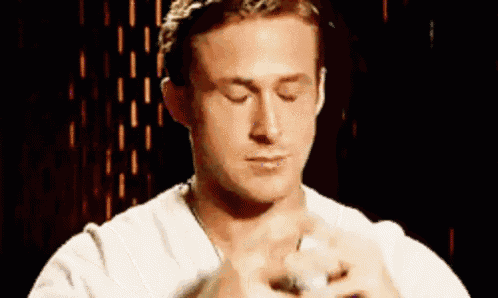 However, Frank de Boer did have a points earned percentage of 76% when he coached Ajax, while Robbie Neilson led Hearts to 84% of the points when he led the team to a Scottish Championship title.
Robbie Neilson
Neilson's points earned rate has been in steady decline since Hearts dominant run in the Championship.  Part of that comes down to the fact that Neilson's teams rely on dominating possession to earn points.
Even when leading Hearts in the Premiership, Neilson's teams looked to dominate possession at a high rate.  At that level, Hearts had 56% of the possession in 42% of Neilson's matches & had the majority of possession in 64% of games.  In those matches, Hearts earned 66% of the available points.  That's pretty impressive considering Hearts were fielding a relatively young team.
Even in matches, when he had to rely almost exclusively on counter attacks, Hearts earned 53% of points.  It was those 14 matches when the team's possession rates were 45-49% in which Hearts saw a real change in fate.
Above you can see how the data supports the claim regarding Neilson's tactical preference.  He wants his teams to have the vast majority of possession & you can see that the his rate of points earned sky rockets when his teams have 55% or more of possession.  The real drop in points earned occurs if Neilson's teams don't get a majority of the ball.
His current struggles in England's League One supports these trends.  MK Dons earn 55% of the available points if they have the majority of possession & only earn 38% of points in matches in which they don't.
Can you assume that a Rangers team led by Neilson could dominate possession at rates higher then he's experienced in the last few seasons?
If so, his points earned percentage is 77% when his teams have 55% or more of possession.  If given a deeper squad & smart recruitment plan, could he see his points earned percentage get closer to the success he saw in the Scottish Championship?
That's the key though.
You can see below that his points earned percentage is below the average of the group of managers being studied at the all other possession levels.
Tommy Wright
It's common knowledge that St Johnstone is a team that relies heavily on counter attacking football & the data supports that belief.
It's a sensical approach given the size of the club & I do firmly believe that generating a high tempo is the best approach to creating consistent chances.  However, Wright would likely have to change this approach as teams have the tendency to take the exact same approach when they play Rangers (especially at Ibrox).
Tommy Wright's tactics align with Chris Gluck's definition of teams who play most of their games without dominating possession.  Wright's St Johnstone are, "a team relying solely on 'controlling the opponent when they don't have the ball' and offering counter/direct attacking as a method of penetration."  
Of Wright's league matches since the beginning of the 2014-15 season, 64% of them have seen the opponent get the majority of possession.  Interestingly, his points earned percentages are actually pretty similar when St Johnstone get the majority of possession & when they don't (49% of points when 50%+ & 48% of points when less then 50% possession).
Wright's points earned only gets close to the others in this study, when his teams don't have the ball the majority of the time.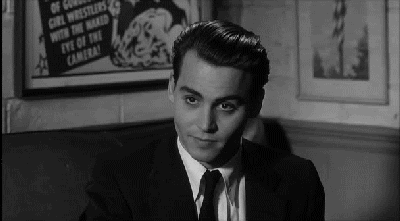 I'd love to see Rangers develop a hybrid system in which they can play fast, counter attacking football when first gaining possession & then being able to also sustain that possession if the counter doesn't develop.  I'm not sure there is any evidence here that supports the idea that Wright could be the one to develop that kind of system.
When you compare Wright's points earned rates to the point thresholds of the top four over the past several season, St Johnstone's peak is fourth place when they are at their best…that would constitute a pretty big leap in expectations if Rangers were to consider him for their managing gig.
Derek McInnes
I still think that it's a long shot that McInnes would leave Aberdeen given he turned down Sunderland this summer & also given the fact that Aberdeen only sit one point behind Celtic.
But….
The possession data & subsequent results suggest that he may be a very good candidate for the Rangers job.  What the data doesn't show us is whether his ceiling for success is enough to take any team he manages to that next level of competing for the league championship.
It's clear from the data that McInnes expects his team to dominate possession & that is how he has found sustained success at Aberdeen.
McInnes' results sets him apart from the most of the other three managers in this study.
His points earned percentage is above the average of this group whenever Aberdeen has a majority of possession & even when they are forced to sit back a little & counter when possible.
The only times Aberdeen really struggle is when they are forced to rely solely on counter attacks.  But that almost….never….happens.
In fact, only 6% of Aberdeen's matches over the past 3+ seasons have seen the team get 44% or less of the possession.  That means Aberdeen is regularly dictating play & able to employ the tactical approach they want to in a match.
Of course, the big question is whether McInnes has what it takes to take a club to that next level.
His teams are at their best when they have the vast majority of possession and, unless you're Tommy Wright, that makes sense.
Does his point ceiling get higher at a club like Rangers?  That's the risk involved in any hiring process.  The unknown.
Clubs need to make calculated risks when finding a new manager & it helps to have data to go along with what is learned in the interview process  (I'd assume data was overlooked last time around because Pedro Caixinha's points earned percentage was 49% prior being hired by Rangers).
Frank de Boer
The managerial position at Rangers offers a chance at redemption for Frank de Boer.
After such an impressive start to his coaching career with Ajax, de Boer has followed that with two disasters:  at Inter & then this season with Crystal Palace.
When you look at the numbers above, you see that de Boer's Ajax side flirted with near-championship winning points rates regardless of the style his team played.
You'd expect Ajax to dominate possession, & they did, but when they didn't win the possession battle…well, they still won the match.
Then…after being linked to several top jobs in world football, de Boer chose Inter Milan.
It's been a rough couple of years for de Boer, which adds to the narrative that Rangers could become a chance at redemption.
Still it needs to be remembered that the bulk of de Boer's coaching career has seen his team dominating play & walking away with three points.  You can see there is almost no variance in the rates above.  Frank de Boer expects his teams to dominate possession & that is how his teams will succeed.
However, even though de Boer expects his team  to dominate possession, you can see that he has the tactical flexibility to plan for a counter attacking style as well.   In 35% of his matches, de Boer has had to see his team concede possession to the opponents.  In those games, de Boer still managed to earn 69% of the points available.
If Frank de Boer is willing to take the job & if it's within Rangers' budget, it would be foolish to not offer him the position.  His exposure to Scottish football is minimal, but still more then the previous two managers hired by the club.
If de Boer is holding out for a gig in a more prestigious league, it is imperative to hire from within the SPFL system.  The data supports giving either McInnes or Neilson a chance to lead the team they both have roots with…but the catch is that they both are under contract with other clubs.
If those three aren't available….well, I'm not really sure what a Plan B would be that would rise above:  more of the same.