written by – Rangers Report  
The stats used in this post come from a database of nearly 100 statistical categories that I'm collecting this season for the SPFL.   Access to updated stats will only be made available to people who contribute a one-time fee of £15.  If you are interested, read more here.
Stats from the 2015-16 & 2016-17 seasons are courtesy of Matt Rhein who provides analytics coverage of the SPFL for his blog: The Backpass Rule
This post was inspired by James Mirtle's recent article for The Athletic:  Which Leafs scorers are due for a regression after a red-hot start?
You know what goals do?  They start lifting spirits & expectations… & ultimately they create hope.  Sometimes it's hope that can spur a team on to victory & other times it's a false hope that can get a team, & its supporters, through the next few minutes of a match – or even the next few weeks of a season.  But we all know what comes after false hope…
It's still very early in the Scottish Premiership season, but James Mirtle's recent article inspired me to see which of the top goal scorers in the league (the conveyors of hope) were legit & which ones may have already seen their outputs reach a peak.
Below are the top 25 goal scorers based on their goals per 90 minutes.  These players have played at least 500 minutes.
Obviously I've added a few more statistical categories to provide some context.  Shots, shots on target, unassisted shots, the % of shots that are unassisted, goals per 90 (non-penalty), Conversion Rate (% of shots that are goals), Expected Conversion Rate (read more here), Shot Accuracy (rate of shots that are on target), & Shooting Percentage (% of shots on target that are goals).
There's a lot to see in this table & many, many conversation starters.  But I want to keep this post brief, so I'll leave the observations to you – the reader.  As always, I'd be very curious to hear what sticks out to you.
But, the two numbers that I want to hone in on in an attempt to predict sustainability are each player's Expected Conversion Rate & their Shooting Percentage.  Outliers like Michael O'Halloran, Callum McGregor, Chris Erskine, Ryan Bowman, Martin Boyle, Kyle Lafferty, Graham Dorrans, & Declan John are likely to see their goal scoring rate dip as the season goes on.  They are outscoring their Expected Conversion Rates by such a margin that it would be foolish to think they will keep getting goals at the same pace they are now.
Conversely, Alfredo Morelos, Scott Sinclair, Steven MacLean, Kris Boyd, & Anthony Stokes should expect the goals to come…or maybe they have missed the opportunity to add to their goal tallies, or….they just aren't very good.
That's where we want to see how these players have performed over the past few seasons to see what their finishing has been like.
I don't have access to Expected Conversion Rates beyond this season…so I've narrowed this next step down to Shooting Percentages & Conversion Rates.  I'll explain the process of why I chose Sh% over something like Shot Accuracy at the end of the post.
Below you'll find the same 25 players, along with their Sh% & ConvRates from the past two full seasons (courtesy of @TheBackpassRule) & how those rates compare to this season's results.  Shot statistics are very hard to find, so if a player didn't play in Scotland over the past couple of seasons, good luck finding their shot stats.  Players like Anthony Stokes & Martin Boyle have their Scottish Championship stats form 2015-16 included from my own tracking of those stats that season.
*The Shooting Percentage rates that are highlighted in yellow signify that these players are scoring at a higher rate then the past few seasons when their shots are on target.
Who Should Keep Scoring at this Rate?
Leigh Griffiths (I hate to admit it…but he's just that good).  His Sh% is higher then the past few seasons but his xCR is right on par with his actual Conversion Rate
Esmael Gonçalves
Tom Rogic
Who Will Likely See the Goals Dry Up?
Michael O'Halloran
Callum McGregor
Chris Erskine
Ryan Bowman
Martin Boyle
Kris Boyd (age is catching up to him.  Compare his Shooting Percentage to the 2015-16 season along with his Conversion Rates.  Even though his Expected Conversation Rate is pretty good – he's 34 years old & I think that last season was about as good as he'll be again)
Kyle Lafferty
Graham Dorrans (that difference between his actual Conversion Rate & his Expected Conversion Rate is just too extreme)
Blair Spittal
Declan John
Maybe…he just sucks
Anthony Stokes (his 2015-16 numbers are from the Championship.  His current Shooting Percentage is woeful, but his Sh% from two seasons ago is equally poor.  Couple that with one of the lowest Expected Conversion Rates on this list & yeah, I'd be starting Simon Murray instead too)
More goals should be on the way
Alfredo Morelos (this is mainly based on the dip in Conversion Rate in relation to his xCR, along with the fact that his recent track record of being an elite goal scorer)
Scott Sinclair (the safest bet on this list)
Simon Murray
The Enigmas
Louis Moult (his Shooting Percentages & Conversion Rates have been elite in the past two full seasons.  But…his Sh% has decreased this season & more-so his Conversion Rate has dipped.  Normally, I'd say look for a bounce back…but that Expected Conversion Rate is troubling.  Of the top ten scorers on this list, only Esmael Gonçalves' is lower.  But then again he is averaging 0.62 goals per 90 minutes. Is this is his peak?  Has he developed habits of poor shot selection?  He scores some wonderful goals but I'm wary of how much better he'll get)
Stevie May (he hasn't been that good this season but he's actually outperforming his xCR.  That's not a good sign & his current Shooting Percentage is pretty standard so 0.35 goals per 90 may be all to expect from May)
James Forrest (Can he sustain the highest Sh% he's had in recent seasons?  It wouldn't be a surprise, but then again his recent results suggest he may be due for a dip)
Now for some nerd stuff…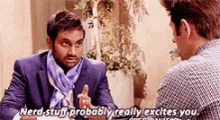 I wondered if a high shot accuracy would translate to an eventual boost in Conversion Rates.  Basically, given that Kenny Miller has gotten 56% of his shots on target, but only has a Conversion Rate of 12% made me curious to see if he kept up that rate – would the goals naturally come?  For the record his Shooting Percentage is 22% & his Expected Conversion Rate is 16%,
I took Matt Rhein's stats from  the past couple of years & compared the correlation between Shot Accuracy & Conversion Rates to the correlation between Shooting Percentage & Conversion Rates.  Logic would dictate that Sh% would be more closely related to Conversion Rates, but I wondered how big the difference was between that & Shot Accuracy.
Below you'll find the correlations for players with at least 20 shots in a season & then every player who had a shot in the past two seasons.  I've included the R Squared value which measures the predictability of the two stats being combined.
After running those tests, I realized it would be a waste of time to factor in a player's Shot Accuracy when making predictions about goal scoring rates.