written by – Rangers Report    photo courtesy of  – Dunfermline Athletic Football Club
In a year or two, supporters from both sides of Glasgow may be ruing the talent that got away in Rory Currie.  The 19-year old striker began his youth career with Rangers & then switched over to Celtic's youth set-up when he was 12.  A few years later he was back at Murray Park for a brief stint before finally jumping at the opportunity of a seemingly guaranteed spot in Hearts' long term plans in the summer of 2016.  At the time, via the Daily Record, he stated – "I had a meeting with Craig Levein and Robbie Neilson and they made it quite clear that youth development is a big thing at Hearts."
"They said they would strive to bring young players through, so that really made my mind up. I want the best chance I can get to play first-team football. Hearts is the club for that."
After a scintillating season for Hearts U20 team, Currie got to make a few cameos with the first team – accumulating 264 minutes.  He didn't score, but the stats suggest that Currie is among the very best young forward talents in Scotland.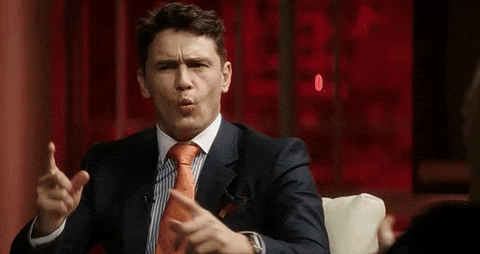 But, wait….what stats?  He had zero goals in 264 minutes.  How can you base anything on those numbers?
One of the promises of analytics is the use of statistics to identify potential talent.  To flag players that deserve further examination from the trained eyes of scouts & of management.  Stats offer a tool to filter through countless players in order to create a shortlist of talent.  But what if you're a player like Currie, who has little to no first team numbers to go off of?
What if we did what other sports do?  What if we begin looking at player's objective production before they reach a regular spot in a team's starting eleven?
In the National Hockey League, teams have begun analyzing data from prospects' time in junior leagues to begin looking for trends of which players tend to have success in the NHL.  Rob Vollman, a hockey analytics writer for ESPN & the author of Stat Shot:  The Ultimate Guide to Hockey Analytics, outlined his process of using age-adjusted stats to identify the best young prospects in junior hockey & like any good aspiring analytics blogger — I stole the idea & applied it to another sport.
Now, I needed data & since I'm trying to find potential stars – I needed to go to where the stars of the future are currently getting minutes.  The Scottish U20 Development League would be the place to go to get stats on young players in Scotland.  Of course, this is Scottish football we're talking about so the data isn't available unless you dig deep to find it.
By digging deep, I mean sifting through match reports made available on most official club websites.
I started collecting a database of goals & minutes played for the 2016-17 season.  Some clubs did a spectacular job of reporting on their youth teams (in particular Aberdeen, Partick Thistle, Dunfermline & Falkirk stick out), others did a not so great job (Hearts, Kilmarnock, & St Mirren provided match reports with actual lineups every once in while). Then there was Ross County (who won the damn league), Inverness Caley Thistle & Rangers (so disappointed) who provided absolutely no coverage of their youth teams in the form of match reports.  Luckily, the independently run Rangers Youth blog had the details of nearly every match the U20 team played – so I was covered there.
Because of this oversight by a few clubs..this list will be sadly incomplete given the lack of data from Ross County & Inverness.  Additionally, the Hibs' website was a little funky so my access to match reports was limited (even though their coverage was thorough, it was just hard to dig through their archival reports).
 Note:  I did put requests in with Hibs & Ross County for data & when/if I get it – I will republish this post.
You know what….I'm losing you…you want results.  You want to know if the names on the list will keep you reading on or have you switch over to whatever it is you look at on the internet.
Here is the list of the top 20 goal scoring forwards in the Scottish Development League (based on the actual data available).  This is not a perfect list.  When Kilmarnock only does five match reports all season, the information will be incomplete.  But it's more then you've seen before so….shhhhh.
Only non-penalty goals are counted & players are ranked based on goals per 90.
Great, the end!  Right?  Thanks & good night.
But….
You may wonder, what's more impressive?  A 23-year old Miles Storey scoring 0.68 goals per 90 minutes, or a 17-year old Lewis Morrison averaging 0.66?
In his book, Rob Vollman wrote – "Any rational analysis of junior hockey stats [or in our case development league stats] must start by considering the age of the players involved."
"Directly comparing the statistics of a 19-year old player to those of a 17-year old is a fool's errand, as the older player has a very significant advantage in terms of his development as a player.  And while it may be true that the 19-year old is a better player at the time, we're trying to project a future NHL [or SPFL] career for each of these players, and a 17-year old has more growth left than the 19-year old, so that must be considered."
Yes, the stats suggest that Aberdeen's Joe Nuttall (19 at the beginning of the season) is a better goal scorer this season, but who has the highest ceiling of growth?  Nuttall or someone like Rangers' Andy Dallas who averaged slightly less goals per 90 but is two & a half years younger?
We naturally may begin to adjust those statistics in our head based on a player's age & fortunately, Vollman laid out a blueprint to actually create, as he put it, "an equal footing" when looking at goal scoring statistics of prospects.
At the end of this post I will go into detail of how I applied Vollman's process to these statistics. But, for now – here's a synopsis of the how I age-adjusted the results so we could get a better sense of who the best goal scoring forward prospects in Scotland are.
Again, this is just lifted from Rob Vollman…buy his book to find analytics ideas of your own to "borrow."
Selecting the Data (it's limited to goals. Period.  Shots & Expected Goals would be nice but we're playing with what we've got).
Normalizing the Data (for some clubs I found data for 30 matches, for others I was lucky to get 10 games.  So the goals are prorated to a full season of 32 matches from  the per 90 average)
Accounting for Sample Size (explained further later – but three goals in 360 minutes looks sensational but that's a really small sample size.  So some regression adjustments are made to account for that)
Adjusting for Age (the older the player is…the less impressed I am by your goal scoring rate against a bunch of teenagers.  I applied Vollman's Age Adjusting formula to create the our magic number).
After all that, we have a new list that's ranked on what we'll call the –  Vollman Age Adjusted Goal Projection.  The whole process will be explained in more detail later but below you'll find the top 25 prospects.  The new numbers include their prorated goals (that takes into account the sample size of their minutes played), their age at the beginning of the season (years & months), & the number we want to hone in on – the Vollman Age Adjusted Goal Projections.
For the complete list (i.e. where did Miles Storey go?) —– Go here.
Notice that players who were ranked pretty low based on goals per 90 alone made a pretty significant leap up the charts once we adjusted for age.
Players like Logan Chalmers, Conner Higgins, Joe Johnson, Connor McLennan, Zak Rudden, Callum Smith, PJ Crossan, Dylan Falconer, James Scott, & Mark Smith didn't crack the top 20 originally but are now all in the top 25 once we took age into account.
You tell me…which player has the highest ceiling?
Logan Chalmers, who was 15 at the beginning of the season & averaged 0.52 goals per 90 minutes, or Miles Storey?
Yes, Miles Storey scored at a better rate (0.68 goals per 90) in the development league…but he's 23!  He's played over 6,000 minutes of first team football in Scotland & England.  He should be scoring goals against a bunch of teenagers.  Not just because he's an entitled millennial, but because he's more physically developed & has more experience playing against actual men.
If I'm a team with money to spend (an Old Firm club or even a team from England) I'm investing in Logan Chalmers, or Aberdeen's Connor McLennan – who scored just as many goals as the uber hyped Scott Wright…despite being two+ years younger & playing in about 600 less minutes.  
How about a 16-year old Zak Rudden whose age adjusted goals suggests he's a better prospect then Craig Wighton?  
How about Dunfermline's Callum Smith, who scored 11 goals in 2,000+ minutes?  That's a pretty big sample size for a player who was 16 at the start of the season.
I'd suggest that there are dozens of blog posts that could be written based on this data collected & I invite you to do so (when I say you…I obviously mean YOU!…if you're still reading at this point – you could really geek out on this).
Is your favorite team prioritizing youth & potential with it's development team minutes or are they relying on 20 year olds who are living out the peak of their footballing careers?
Are you a lower division team looking for that one loaned out player to put you over the top?  Look at players like Neil McLaughlin, Rory Currie, Ally Roy, or a Kevin Nisbett – whose age adjusted stats are just as good as those little 16-year olds running around worrying about their latest Snapchat stories.
Before you scoff…"This is the Scottish Development League!  Why would anyone care about goals scored at that level?  I mean, it's Scottish football!"   Ok, yes…Scottish football has its issues.  But, we are also getting closer to Mark Wotte's envisioned 2020 plan.  
In his own blog, Wotte wrote – "I cannot stress enough the importance of the Under-20 League format to our Best v Best philosophy during the final step before first-team football."  This is the last step before first team football.  If you want to identify young talent to invest in before they actually get a chance, this is where you look.  If you want to make smart decisions about which young players to invest time & (more importantly) money in…..well this kind of analytics will flag the players you may want to take a [smart] chance on.
Now for the boring stuff…..how I translated Rob Vollman's process for junior hockey to the Scottish Development League.  Feel free to look away…if you so desire.
After combing match reports for stats, I knew all I had to play around with was goals.  Assists was too ambitious & only Partick Thistle offered enough data where I could begin thinking about shots.
I then prorated the goals per 90 minutes to a 32-match season to normalize the numbers we'd be using.
Next, I needed to account for sample size.  Like Vollman wrote while introducing his own process, "A player who played 10 games but scored like the devil in that time will be rated very highly, even though, with that small number of games played, you can't tell how much of that scoring is skill and how much was luck."
So, Vollman suggested figuring out how to represent a player regressing to the age appropriate mean.  That led to calculating the average prorated goals based on a player's age, then figuring out how many full matches the player played based on how many 90 minute segments they had been on the pitch for & applying a 1% regression for every game under 32 the player had played.
For example, I only have 5.93 90 minute segments tracked for Oli Shaw because of the aforementioned glitches on Hibs' website.  That's nearly 26 games less then the 32 match season I prorated for.  So….I adjusted the player's prorated goals by subtracting the average goals for that age (the mean) from the original prorated goals & then multiplying that by the regression rate.  Shaw's original prorated goals of 37.75 became 32.12 after that whole process.
The kid's scored seven goals in the 534 minutes tracked.  He's being tabbed for first team minutes next season for a reason.
After that jumbled mess of spreadsheet magic, I used Vollman's adjustment age rates to get the final number.  He called it his Projectinator, which is an awesome name.  It takes a players age (year & month) & multiplies it by a rate (created by Vollman, using a bunch of math) to come up with a final Age Adjusted Goal Projection.
I used a player's age at the beginning of August as the cut-off date & took their prorated goals (adjusted for sample size) & multiplied it by the appropriate rate from Vollman's chart:
That's how the magic happened.
Next up, after I recover from all this, I will post the Vollman Age Adjusted Goal Projections for midfielders from the Scottish Development League.  
If you do start using this data in any way….please give credit where credit is due.